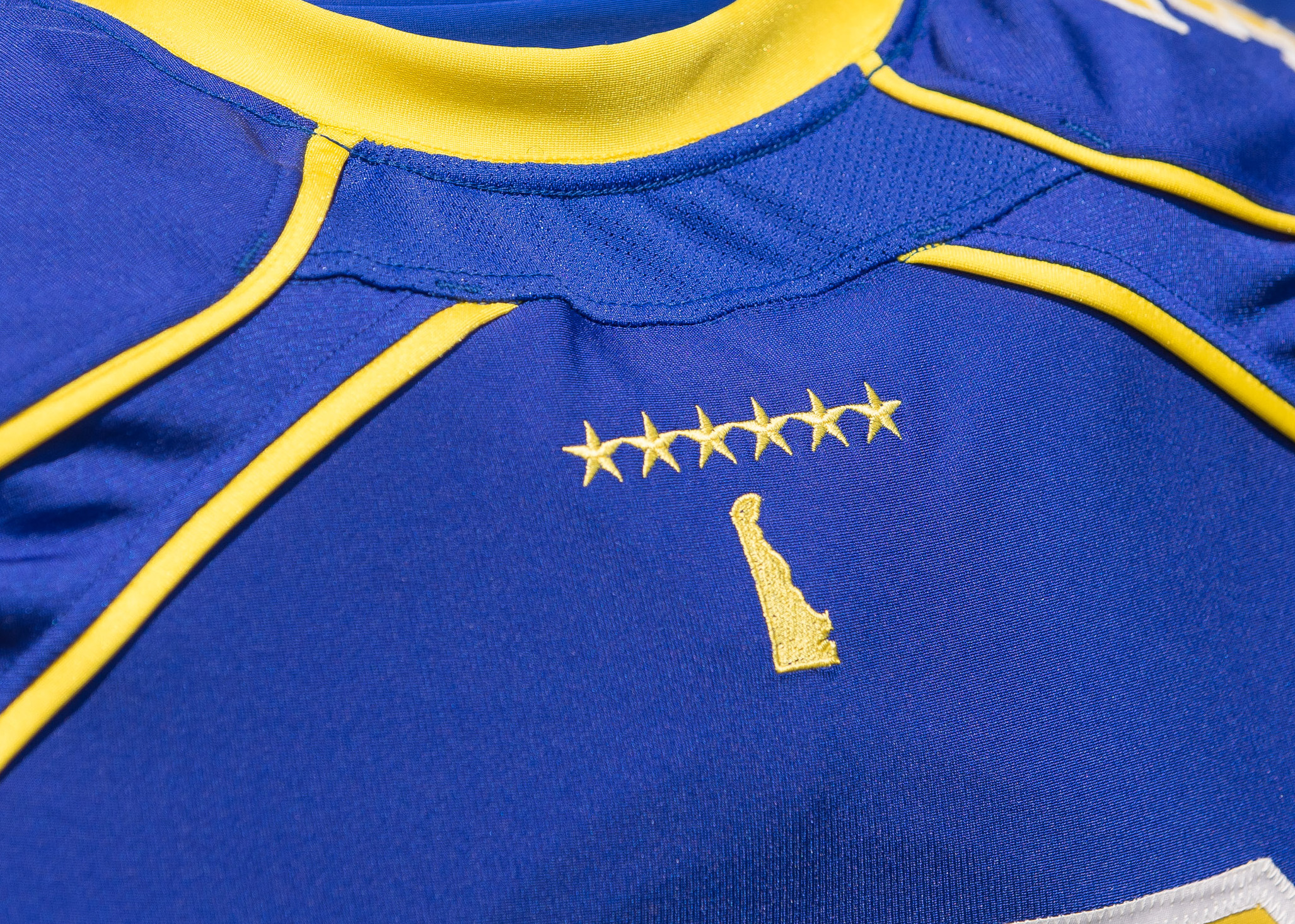 If you have a photo or something you want to share with the club, email it to BHTDC1001@gmail.com
or BlueHen TouchdownClub on FaceBook.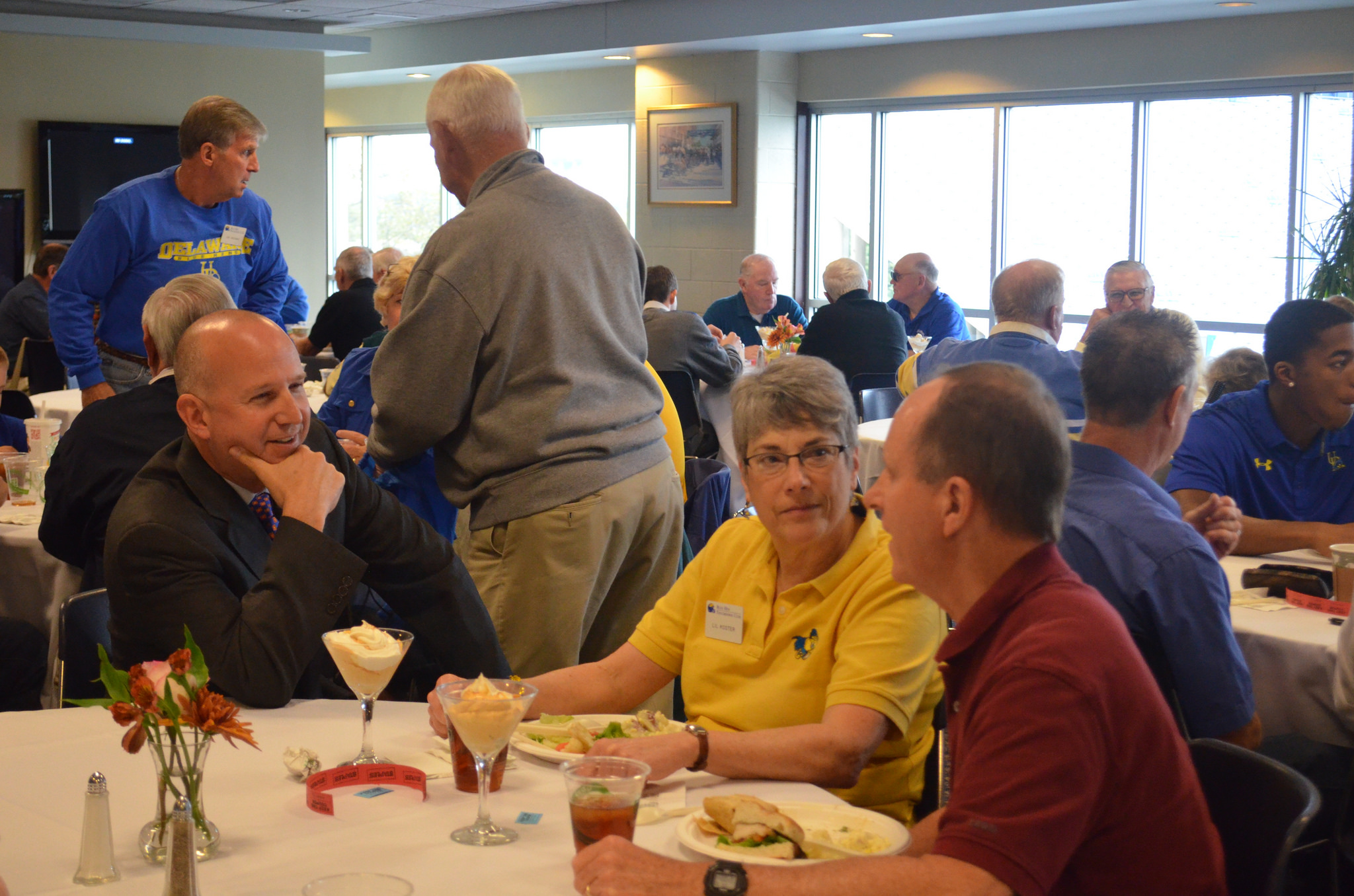 Join us on Thursday, May 5th for the first luncheon of the 2016 season.
• Blue Hens Head Coach will give us an update on this springs practices and the Blue-White game to be held on Saturday, May 7th
• We will present the Most Improved Offense, Defense & Special Teams Players awards from this springs practices.
• Sign up will begin for the bus trips to the Lafayette and Wake Forest games.
Place: Bob Carpenter Club inside the Bob Carpenter Center, 631 S College Ave, Newark, DE 19716
Times: Doors Open/Lunch – 11:15 am and Program – Noon
Cost: $20 members & $25 non-members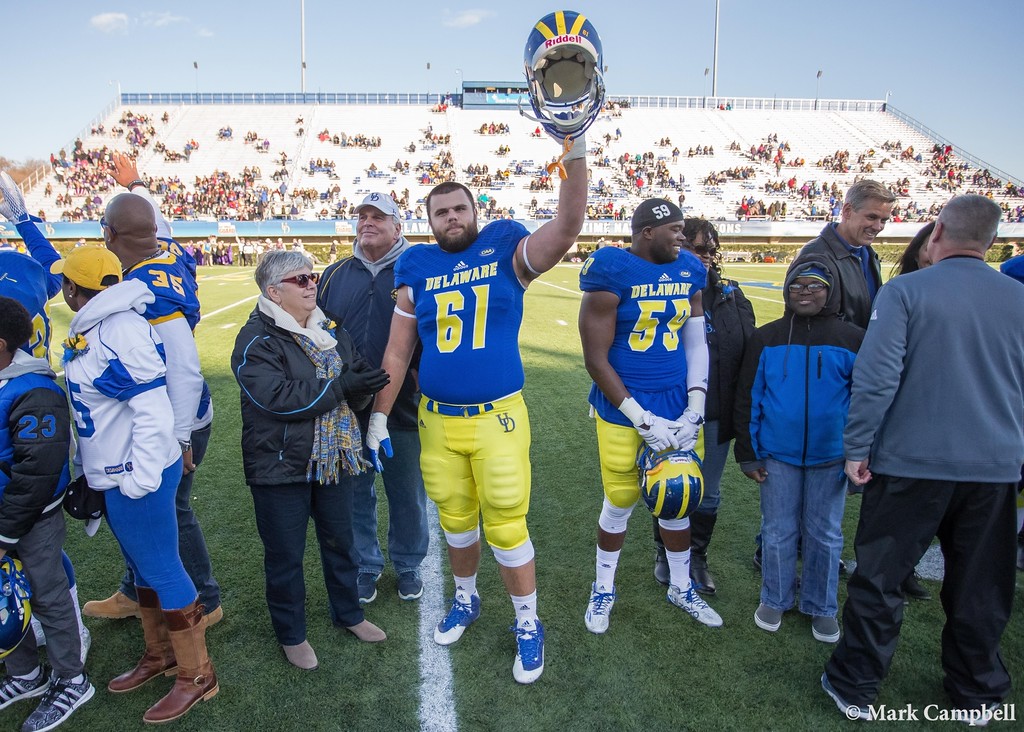 If you have a photo or something you want to share with the club, email it to landddenny@comcast.net to have it posted on the website or BHTDC1001@gmail.com for Face Book.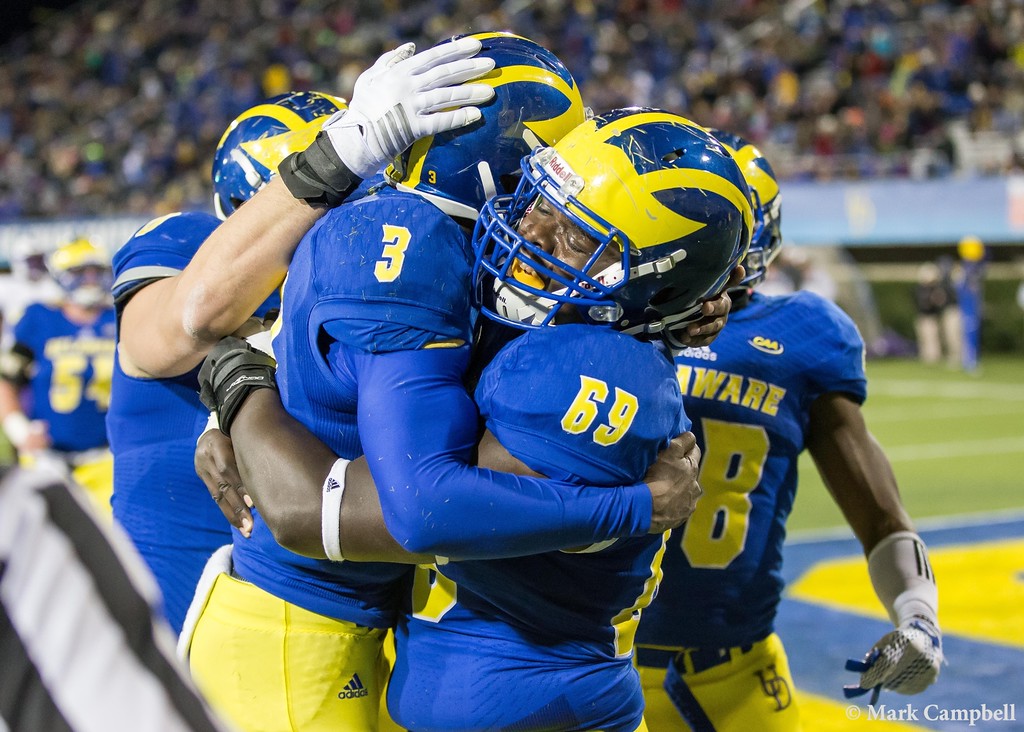 The club is happy to announce the date and times of our 2015 annual senior awards banquet.
Sun, Dec 13
Clayton Hall, University of Delaware
Social Hour 5:30 pm
Dinner & Program 6:30 pm
members $25 non-members $50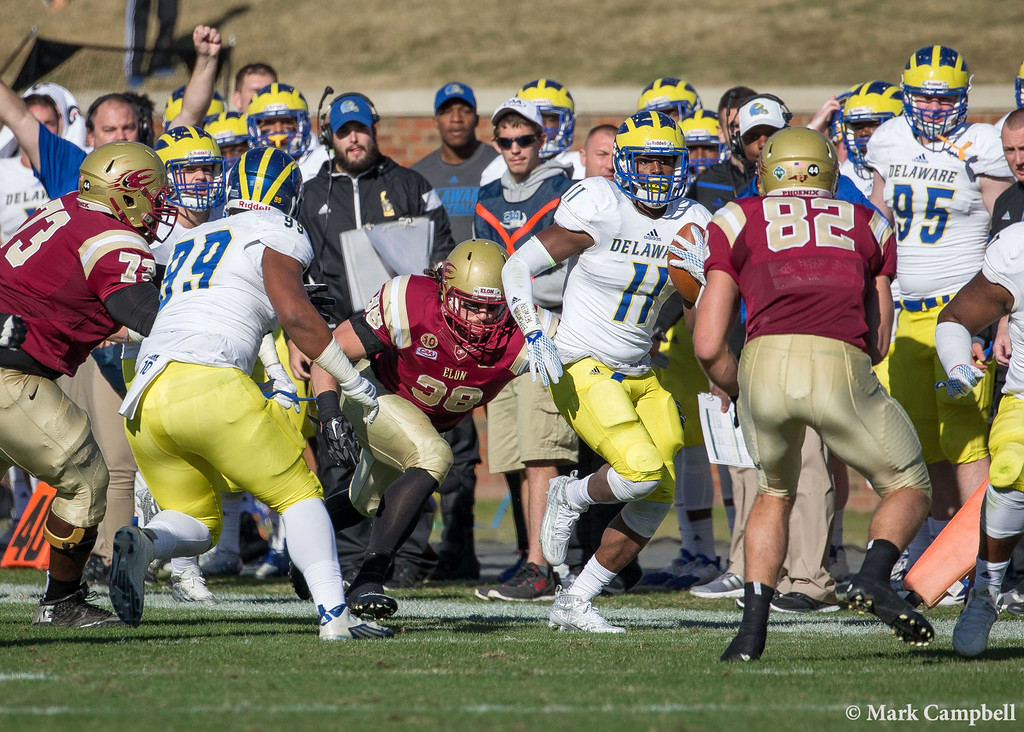 The Blue Hens travel to Elon, North Carolina, to meet the Phoenix in the last game of the 2015 season. Coach Rich Skrosky will be completing his second season at Elon.
The Phoenix started playing football in 1909 and have compiled 482 wins, 398 losses and 18 ties through 2014. They played as an Independent until 1930 when they joined the Conference Carolina from 1930 to 1974, then the South Atlantic Conference from 1975 to 1996. The school was a Independent Division II team 1992 – 1998 they moved up to a IAA Independent from 1999 to 2001. Joined the Big South in 2002 and then the Southern Conference in 2003 where they remained until becoming a member of the Colonial Conference in 2014.
Elon was founded in 1989 by the Christian Connection which later became the Church of Christ. It is no longer affiliated with the Church but keeps in contact because of the historical significance. The nickname was chosen because of the 1923 fire that destroyed a large part of the campus. Phoenix translated means "to rise from the ashes". The Phoenix was a mythical creature that rose from the ashes of its predecessors.
November 2015, has been a sad one for Elon. On November 4, football legend Bobby Hedrick died suddenly. He was the schools all time rushing leader from 1977 – 1980. Hedrick rushed for 5604 yards and scored 65 TD's
Dimitri Allison, age 21, who was a star receiver for Elon, died from a 10 story fall. No one as yet has discovered why he was at NCU.
Go Hens