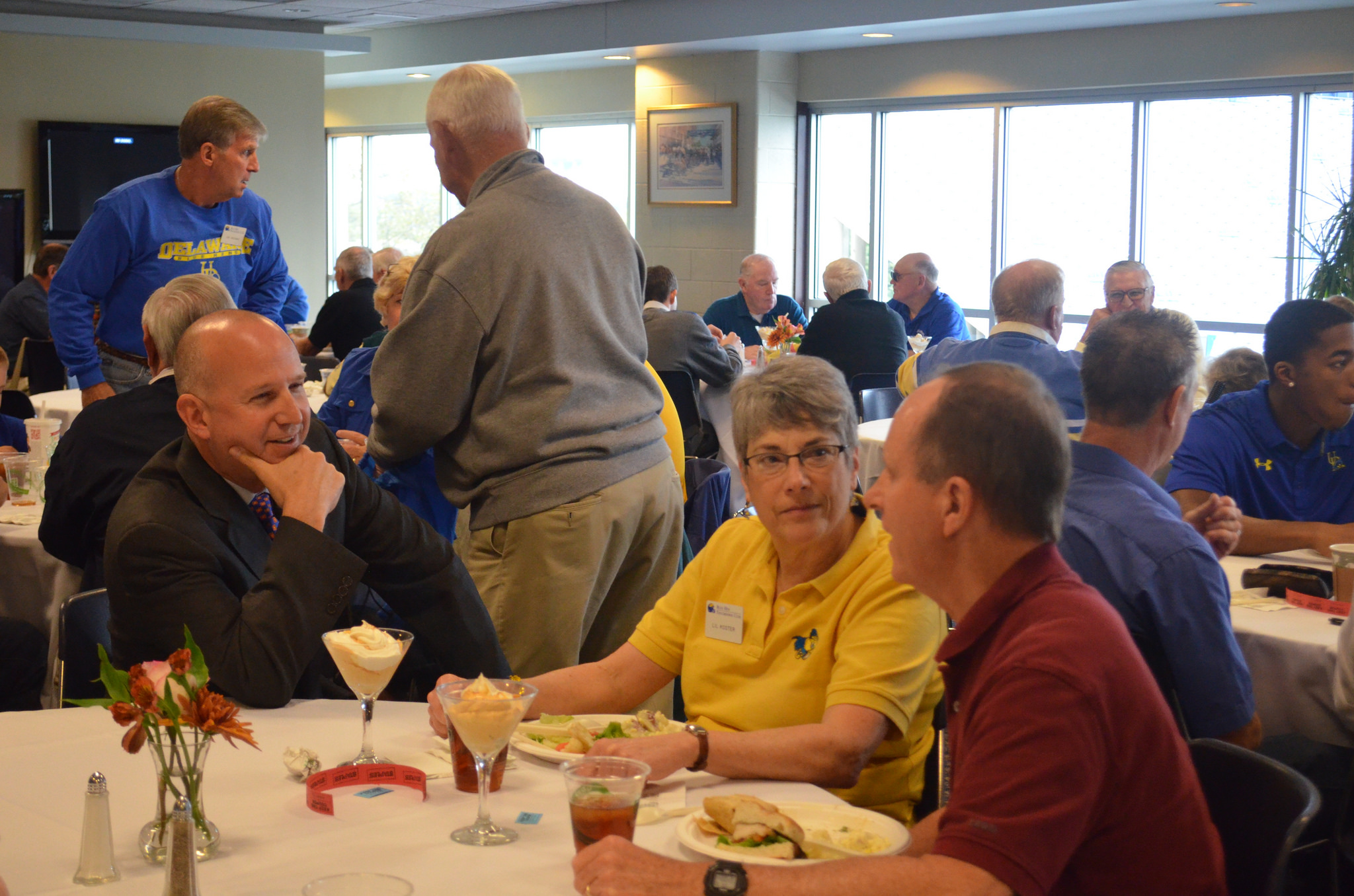 First BHTC Luncheon Of 2016 Is Thursday, May 5th
Join us on Thursday, May 5th for the first luncheon of the 2016 season.
• Blue Hens Head Coach will give us an update on this springs practices and the Blue-White game to be held on Saturday, May 7th
• We will present the Most Improved Offense, Defense & Special Teams Players awards from this springs practices.
• Sign up will begin for the bus trips to the Lafayette and Wake Forest games.
Place: Bob Carpenter Club inside the Bob Carpenter Center, 631 S College Ave, Newark, DE 19716
Times: Doors Open/Lunch – 11:15 am and Program – Noon
Cost: $20 members & $25 non-members