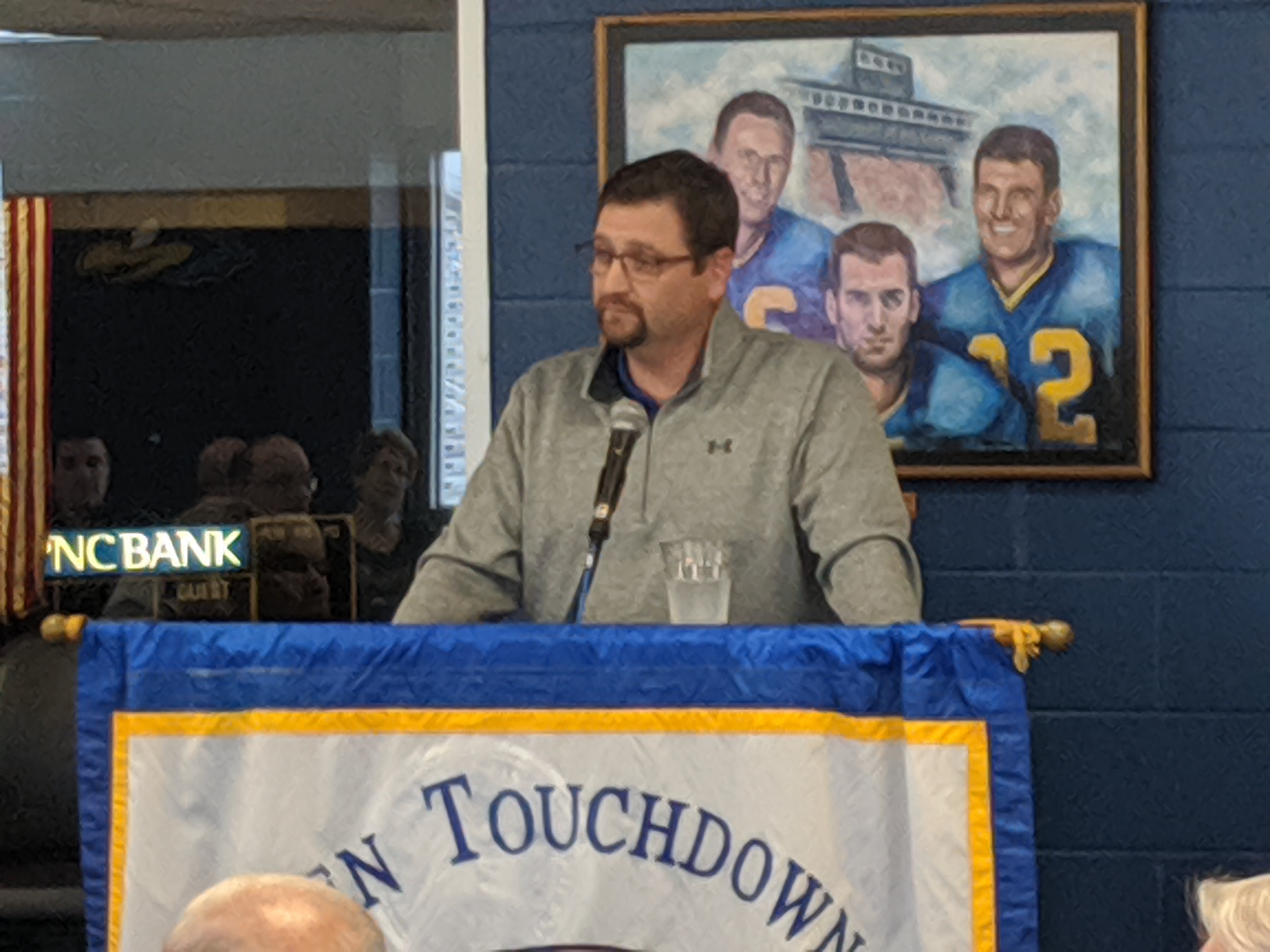 October 31st Meeting Report
Our guests today were, Jared Ambrose, Offensive Coordinator for Blue Hen Football, Martin Ingelsby, Men's Basketball Head Coach, and Bob Clark, Assoc. Head Coach for Women's Basketball.
Coach Ambrose provided a scouting report for the Towson Tigers, the team for whom he coached until this year. He also provided those in attendance with the starting QB on Saturday, not to be disclosed here.
Coaches Ingelsby and Clark gave us a rundown on each squad, and expectations are high for both. The season opens next week for both teams, with home games in the Bob Carpenter Center.
For those that signed up for the bus trip to Towson (SOLD OUT), the bus will leave from in front of the ice rink at 10:30 AM SHARP!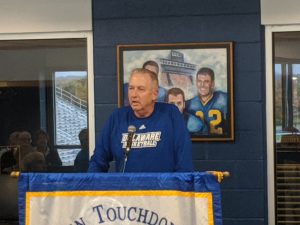 Next week's program on Friday, 11/1 will start at 11:40 AM in order to clear the room in preparation for the Women's home opener at 2:00 vs. Maine. Our speakers will be Greg Meyer, Asst. Coach/Tight Ends and a mystery guest to be disclosed during the week.