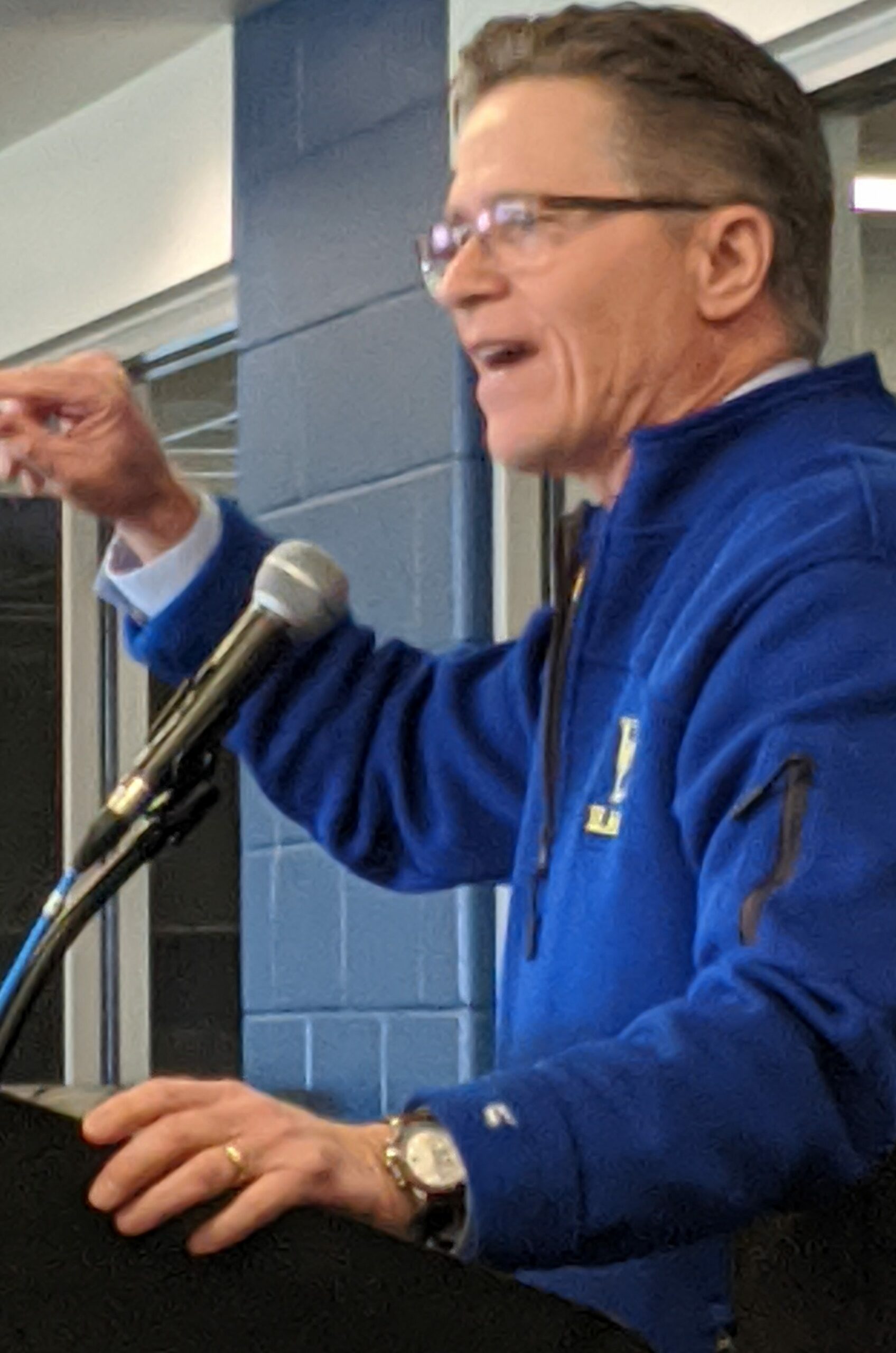 11/21/2019 Meeting Report – Villanova Week
For the Club's last meeting of the year, we had an outstanding speaker in David Raymond (pictured above), son of legendary UD coach Harold R. (Tubby) Raymond. Dave related stories of growing up as the son of a future Hall of Fame coach, as well as his time with Philadelphia Phillies greats, Larry Boa, Tug McGraw and others. Dave also gave us an interesting "back story" of the "Shoot Out" at Youngstown during the 1979 season. Dave, of coarse, created and performed as the Phillie Phanatic.
Attending the meeting was one of our MVP's from the win over Stony Brook, Nick Pritchard. Nick is pictured below with his proud Dad, Jack Pritchard. For the Stony Brook game, the Special Teams MVP had 4 punts, 2 of which went over 50 yards, including one of 62 yards, another inside the 20, and a 46.5 average. Nick is 3rd at UD, all-time, with career punting yards, and 2nd all-time with career punting average. Nick would like consideration for an NFL opportunity after graduation, but also has high interest in coaching, including at UD.
Our additional speaker was Clint Sintim, our outside linebackers and special teams coach. Clint made clear that the coaches and team understand the passion of all UD fans and the club members, in particular, to get a win vs. the Wildcats.
Thank you to all who attended our meetings this year, participated in our five away game bus trips, and the efforts of John Dollmeyer as President of the Club. Next Meeting: 4/16/2020 prior to the Spring Blue-White game.