We had a full house in the Bob Carpenter Club on Aug. 28th! Head Coach Danny Rocco spoke at length about the team. We have experience and depth on both lines. The QB position is the strongest in years, and there are several RB's with breakaway potential. The back seven on defense are young, but very talented, and our specialists in the kicking game are among the tops in FCS.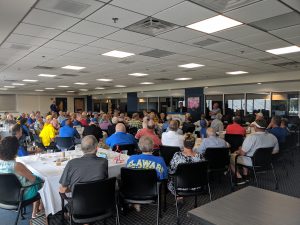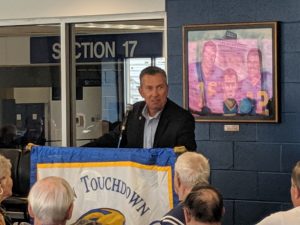 Our friend and Associate A.D for Major Gifts, Jerry Oravitz also spoke and told us of his life long passion for our Fightn' Blue Hens.
Another highlight of the day was a close up view of beautifully renovated Delaware Stadium. The next meeting
is Thursday, Sept. 5th, prior to the Rhode Island away game.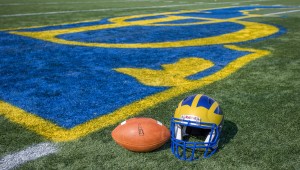 For 74 seasons the official launch of each @DelawareFB season is the first @BlueHenTDClub lunch.
Wed-8/28 we launch this season with head coach Danny Rocco as our coach speaker & lifelong Blue Hen, Jerry Oravitz as guest speaker. 11:15 am food service-Noon program start, in the Carpenter Club inside the Bob Carpenter Center. The view of newly renovated Delaware Stadium will be spectacular!
$20 members $25 non-members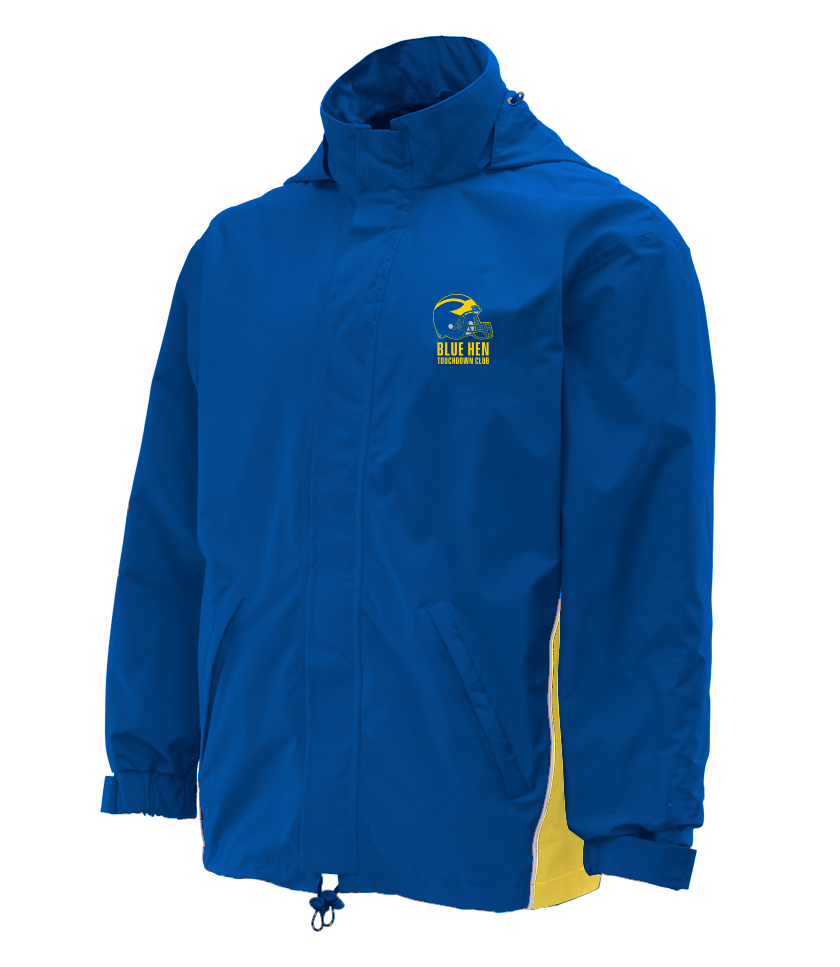 Hello BHTC members,
Some members have inquired about getting Boathouse rain gear, similar to what was offered for sale a number of years ago, and we were able to get approval to offer a Gore-Tex rain jacket and Gore-Tex rain pants. The jacket is embroidered with the Delaware football helmet and the BHTC name.
https://udtdclub2019.itemorder.com
Also available for sale are a half-zip pullover in royal blue and both men's and women's polo shirts in royal blue and white, all with the Delaware football helmet and the BHTC name.
The store is now open and will close on Monday, August 19th. Manufacturing and shipping takes about 4 weeks and you should have anything you order in time for the Penn game. Ordering, payment collection and shipping are all handled by Boathouse, and if any items you order did not meet their minimum order they will refund your money after the store closes.
The Blue Hen Touchdown Club does make a very small profit from the sale of these items and those proceeds will go towards the 2019 BHTC Football Banquet honoring this years seniors.
Happy shopping and Go Hens !!