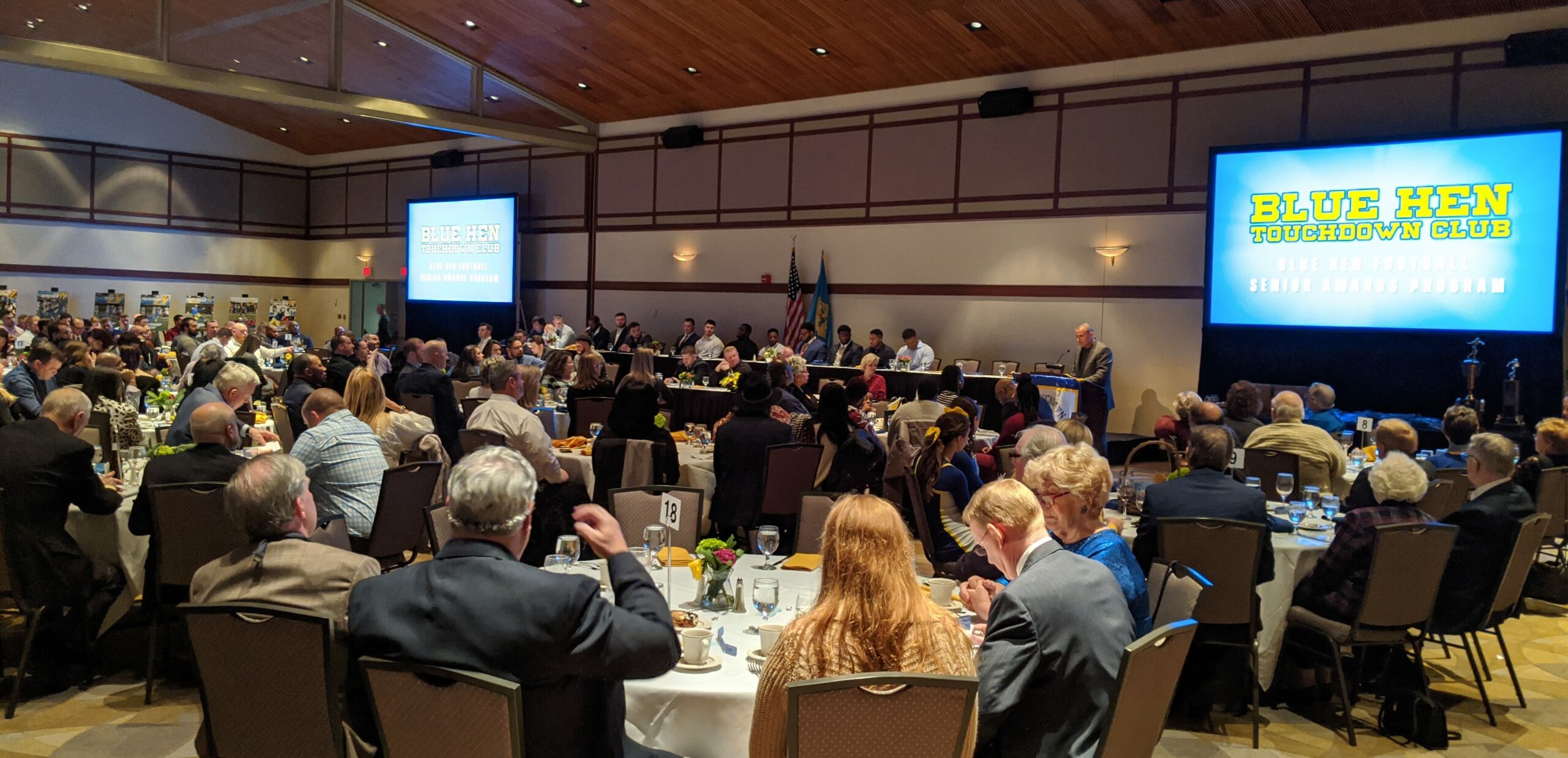 The Club had it's annual Awards Banquet for graduating senior team members on Sunday, January 26, 2020. Following a cocktail hour and buffet dinner, remarks were made by Club President, John Dollmeyer, Deputy Athletic Director, Jordan Skolnick, and our Head Coach, Danny Rocco. In addition to the senior team members, the entire team was once again invited.
The following awards were presented:
Outstanding Offensive Player – Pat Kehoe, QB
Outstanding Defensive Player – Cam Kitchen, DT
Outstanding Special Teams Player – Nick Pritchard, P
Outstanding Lineman – Mario Farinella, OL
Winnie Mayer Outstanding End – Owen Tyler, TE
Unsung Hero – Brian Dennis, DB and Jake Roth, K
Newark Elks Scholar-Athlete – Brent Reed, TE
Taylor Memorial Team MVP – Pat Kehoe, QB
Note: At the season final lunch BHTC members vote for their choice of each of the first 6 awards.
All awards are career awards, not a single season award.
Newark Elks Scholar-Athlete is awarded to the highest GPA senior.
As has been the case for 72 years, the Taylor Memorial Team MVP is selected by the Taylor family.
Congratulations to our seniors for their efforts, and thank you to all who attended and contribute to the Club's success.