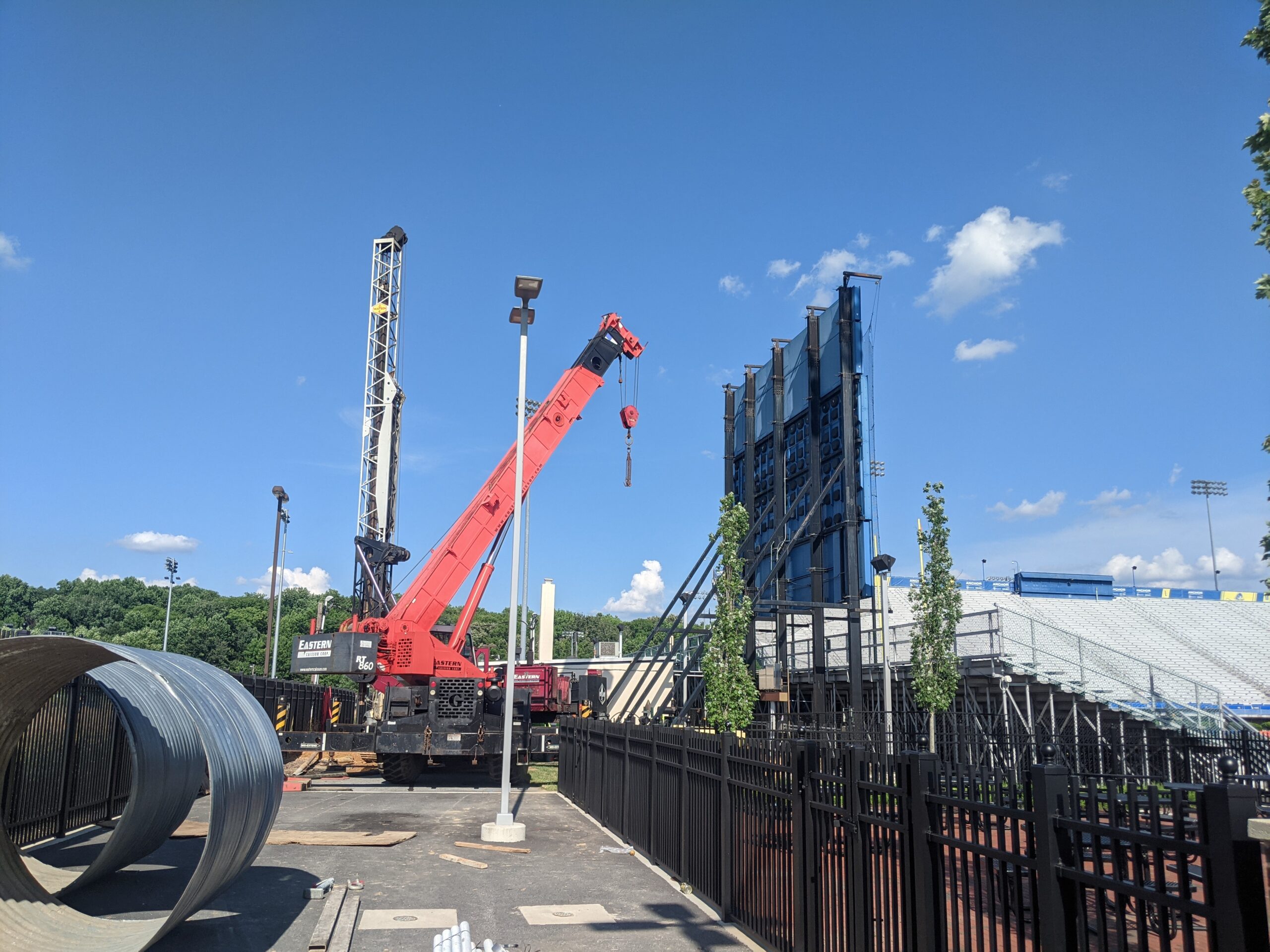 Football preseason practice is right around the corner. Big things are happening!
-The process of replacing the Delaware Stadium video board with a new, improved version has started. From the picture, it appears footings are going in, behind the current board, which will soon be removed.
– BHTC meetings start on 9/01/2022, and we are back at the Bob Carpenter Club.
– Our first meeting will be for Members Only, as we expect a large turnout to hear Coach Carty and Director of Athletics, Chrissi Rawak.
– Please pay your dues in advance on our website, as well as register for the meeting, to avoid disappointment. Despite ever increasing costs, the lunch remains $25 for members. Guests at later meeetings will be $30.
– Thank you to all that have already paid their annual membership dues.
– Bus trips are filling up fast. We have a second bus for Navy, so we are now allowing non-members at $65 each. Game tickets not included. Due to hotel requirements having a two night stay in Williamsburg, we expect to cancel the William & Mary trip. Villanova has only a few seats left. Elon and Rhode Island remain open.
– Watch for further information on the coming season in an email. See you soon!