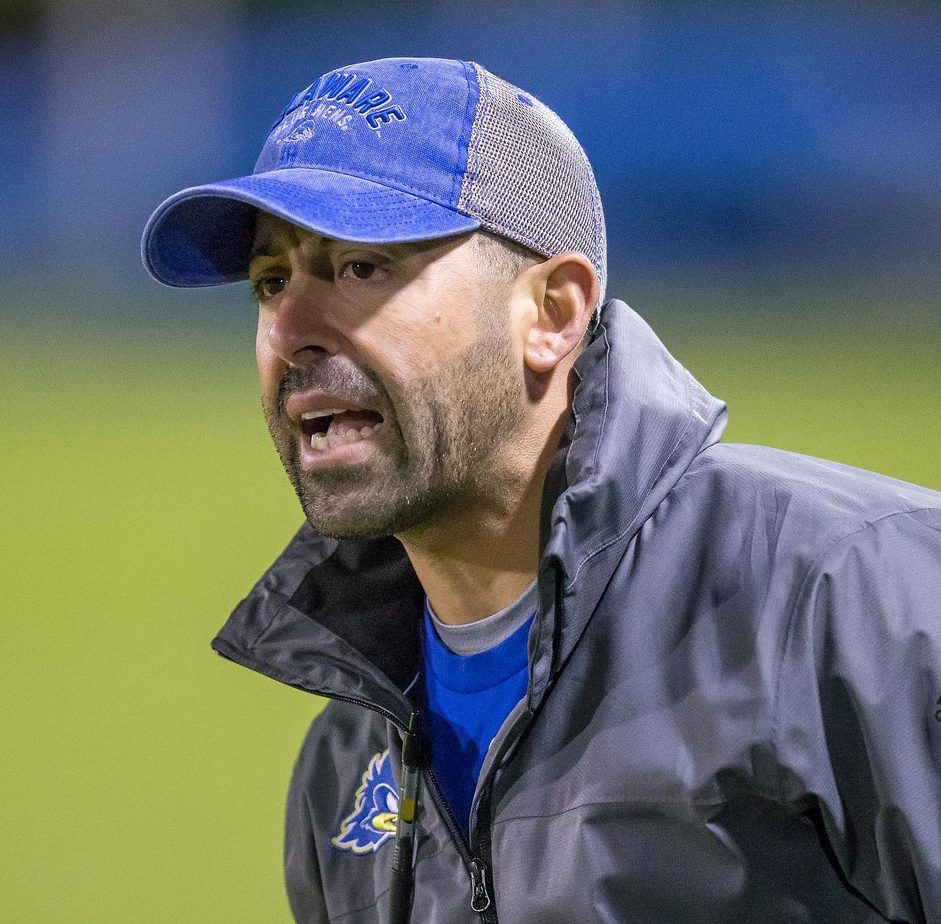 Our guest speakers today were UD Football Defensive Coordinator, Chris Cosh, and UD Womens Soccer Coach, Mike Barroqueiro. Coach Cosh gave us a run down of Saturday's opponent, Stony Brook University.
Mike Barroqueiro impressively coached our WSoccer team to a 12-7 record and a semifinal appearance in the CAA Championship in only his third year in the program. The win total was three times the prior year win total, and the third best year to year turnaround among over 300 NCAA Division I programs. Numerous records were broken, and Mike expressed his goal of winning the CAA Championship. The team plays an exciting brand of fast paced soccer at Grant Stadium, and is on a path for continued success.
Congratulations to TD Club members for participating in bus trips to all five away games, including a sold-out trip to Villanova coming up on 11/23/2019.
Please make note that the annual TD Club Senior Awards Banquet is scheduled for Sunday, January 26, 2020 at 4:00 PM in Clayton Hall. Reservations are now being accepted.