Kickoff Meeting for 2019!
We had a full house in the Bob Carpenter Club on Aug. 28th! Head Coach Danny Rocco spoke at length about the team. We have experience and depth on both lines. The QB position is the strongest in years, and there are several RB's with breakaway potential. The back seven on defense are young, but very talented, and our specialists in the kicking game are among the tops in FCS.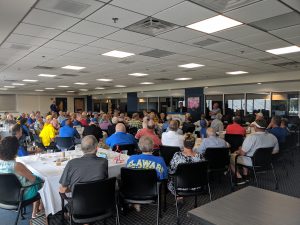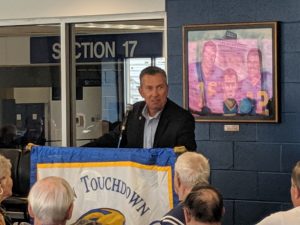 Our friend and Associate A.D for Major Gifts, Jerry Oravitz also spoke and told us of his life long passion for our Fightn' Blue Hens.
Another highlight of the day was a close up view of beautifully renovated Delaware Stadium. The next meeting
is Thursday, Sept. 5th, prior to the Rhode Island away game.