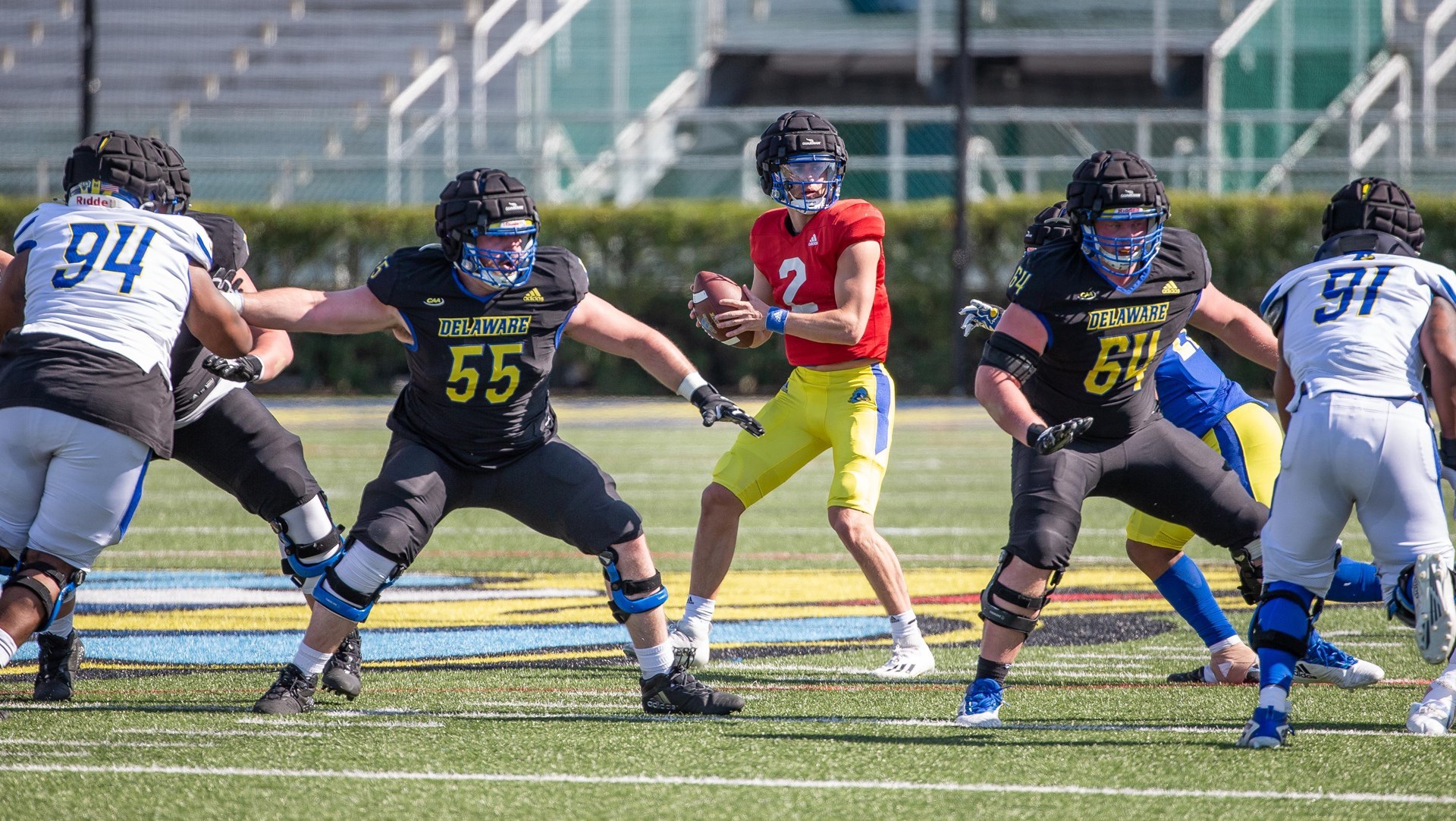 Spring Practice Showcase
"Football was back at Delaware Stadium on Saturday as the Blue Hens wrapped up their spring practice schedule with the annual Blue & White Spring Football Game. Fans were treated to the first glimpse of Delaware football in the Ryan Carty-era as the squad played approximate 70 plays of live scrimmage.
The team was split into two squads as most players wore either blue jerseys with yellow pants or white jerseys with white pants. Members of Delaware's offensive line and the special teams members wore UD's all-black uniforms as they were suiting up for both sides.
Nolan Henderson, playing for the Blue team, quickly got things going on the first drive of the day as he completed his first two attempts to Brett Buckman.
On White's first drive, Zach Gwynn completed a long pass to Eddie Scannapieco down the left sideline, but a sack by Jack Dinicola and a Ty Davis interception gave possession back to Blue. Gwynn would bounce back to complete a long 40-yard pass to Makhi Jackson.
The defense dominated much of the afternoon as the Blue Hens forced four turnovers on the afternoon, including a red zone interception by Mateo Vandamia following the deep completion to Jackson. Joe Zubillaga added a pick as well."