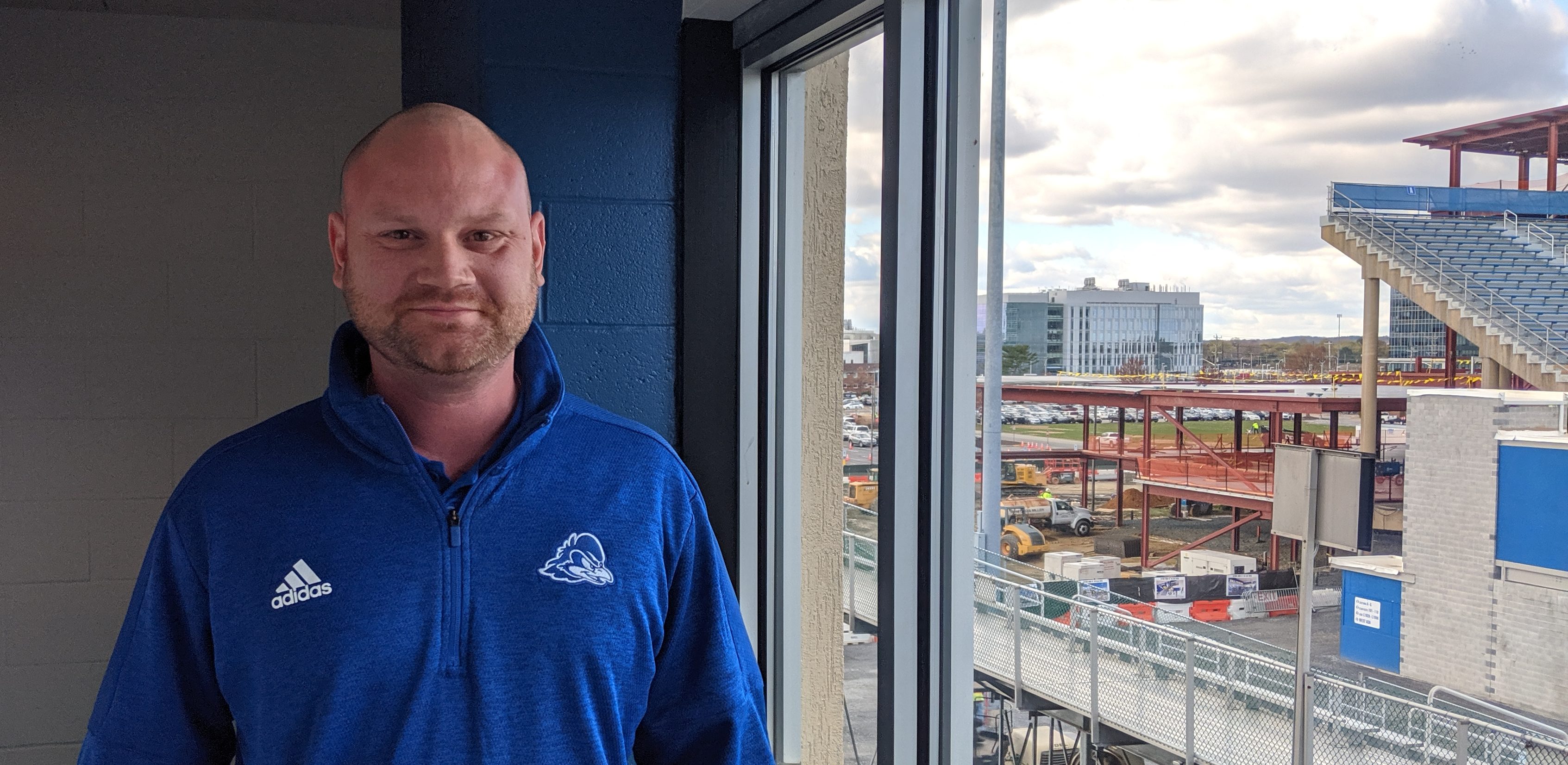 TD Club – Albany Game – 11/8/2019
Our speakers today were Jordan Skolnick, Deputy Athletic Director, and Greg Meyer, Tight Ends Coach.
Jordan Skolnick, pictured below (sorry about the eyes closed, but we captured that smile!), gave an update on Phase One of the athletic facilities improvements. The Whitney Athletic Center and the new press box will be completed by August, 2020. The WAC will include a 9,000 SF weight room, 3X larger than our current weight room in the BCC. The new facility will be used by all 600 of our student athletes, and will include educational, nutritional, training and physical therapy areas. Phase Two will include the renovation of the Field House, and is to follow shortly. Phase Three will be a renovation to the east stands of Delaware Stadium.
Greg Meyer coached previously at FBS University of Buffalo, and grew up in Buffalo, NY. Greg gave us an update of the Tight Ends on our squad, as well as a preview of the U. Albany Great Danes.
Following the meeting of over 75 members and guests, a number of the attendees watched the outstanding UD Field Hockey squad win their CAA semifinal game, defeating JMU, 5-3. They next play Northeastern University on Sunday, 11/10 at 1:00 PM for a berth in the NCAA tournament.