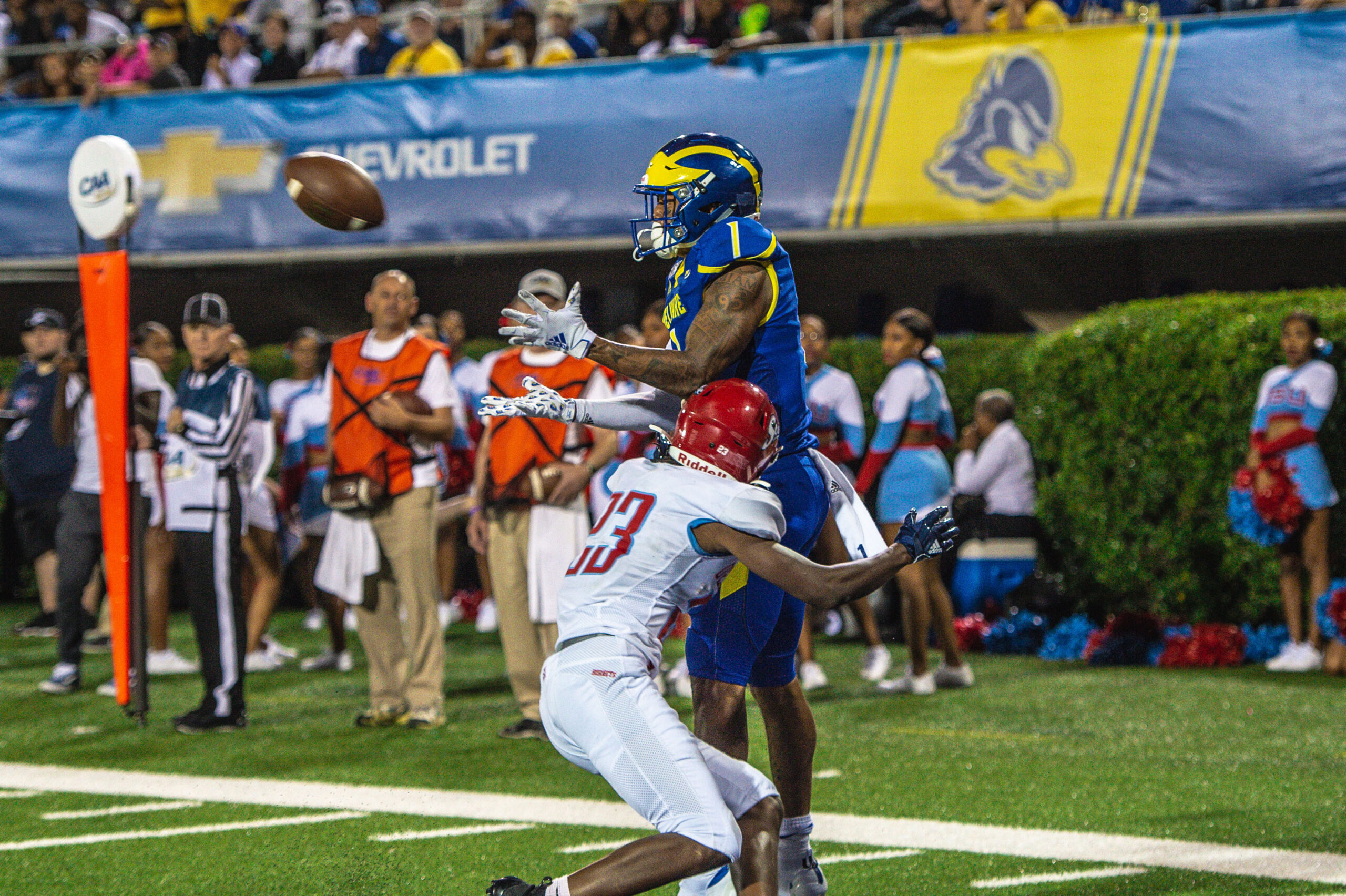 Week #1 – Delaware State: Players of the Week
In the ninth meeting between the two schools, your Fighting' Blue Hens took down visiting Delaware State, 31-13, in a renovated Delaware Stadium in front of nearly 16,000 fans on opening night.
62 different student-athletes played at least one snap during the game with 23 of those making their collegiate debut.
Next up: CAA play with a road test at Rhode Island.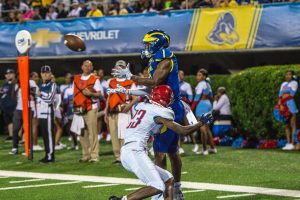 Offensive – Thyrick Pitts
Pitts hulled in a career-high six catches for 81 yards and one TD to be named the Nate Beasley Most Outstanding Player of the game.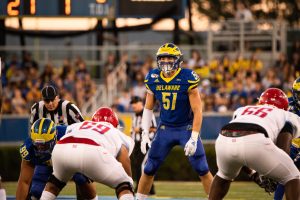 Defensive – Drew Nickles
After coming off an outstanding offseason, Nickles made a career-high six tackles to help the defense hold Delaware State to just six points for most of the season-opening victory.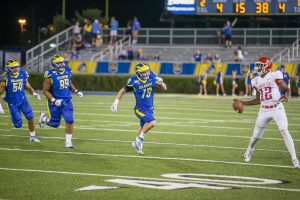 Special Teams – Matt Palmer
Making his collegiate debut, Palmer was tremendous in special teams coverage, filling the gaps and making a huge stop on a kickoff that pinned the Hornets deep in their own territory in the first half.