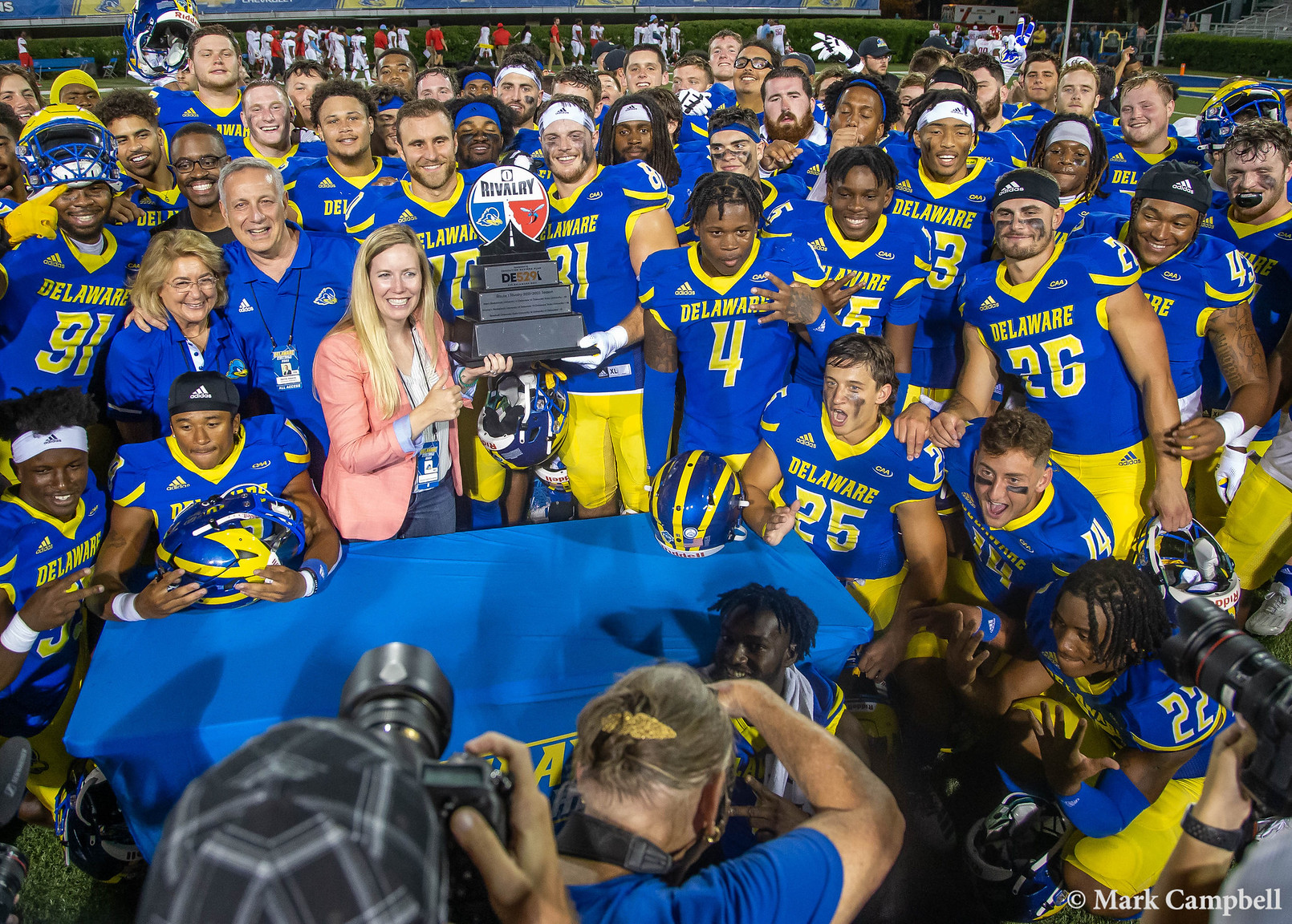 BHTC Meeting Report -9/9/2022 Delaware State Week
Defensive line coach Sam Daniels regaled attendees with his coaching career
journey from an NAIA school to the University of Delaware. Coach Daniels served
as coach of the defensive tackles at Richmond prior to taking the job with the Blue
Hens. He gave us some insight into the rugged Blue Hen defense touching on
some player profiles and his interaction with Manny Rojas, the Hens defensive
coordinator.
Frank Burton provided very inspiring words regarding the Delaware/ Delaware
State rivalry. A man who certainly wears two hats (or at the luncheon two sets of
gear!), Mr. Burton played for DSU in the 1980's including time with Coach Joe
Purzycki (a Blue Hen alum and a former DSU head coach). His son Frank
completed his eligibility in 2021 after a solid career with the Hens and another
son, Riah, is currently in the cornerback rotation for Delaware this season. The
importance of Delaware playing their in-state FCS rival was clearly delineated.