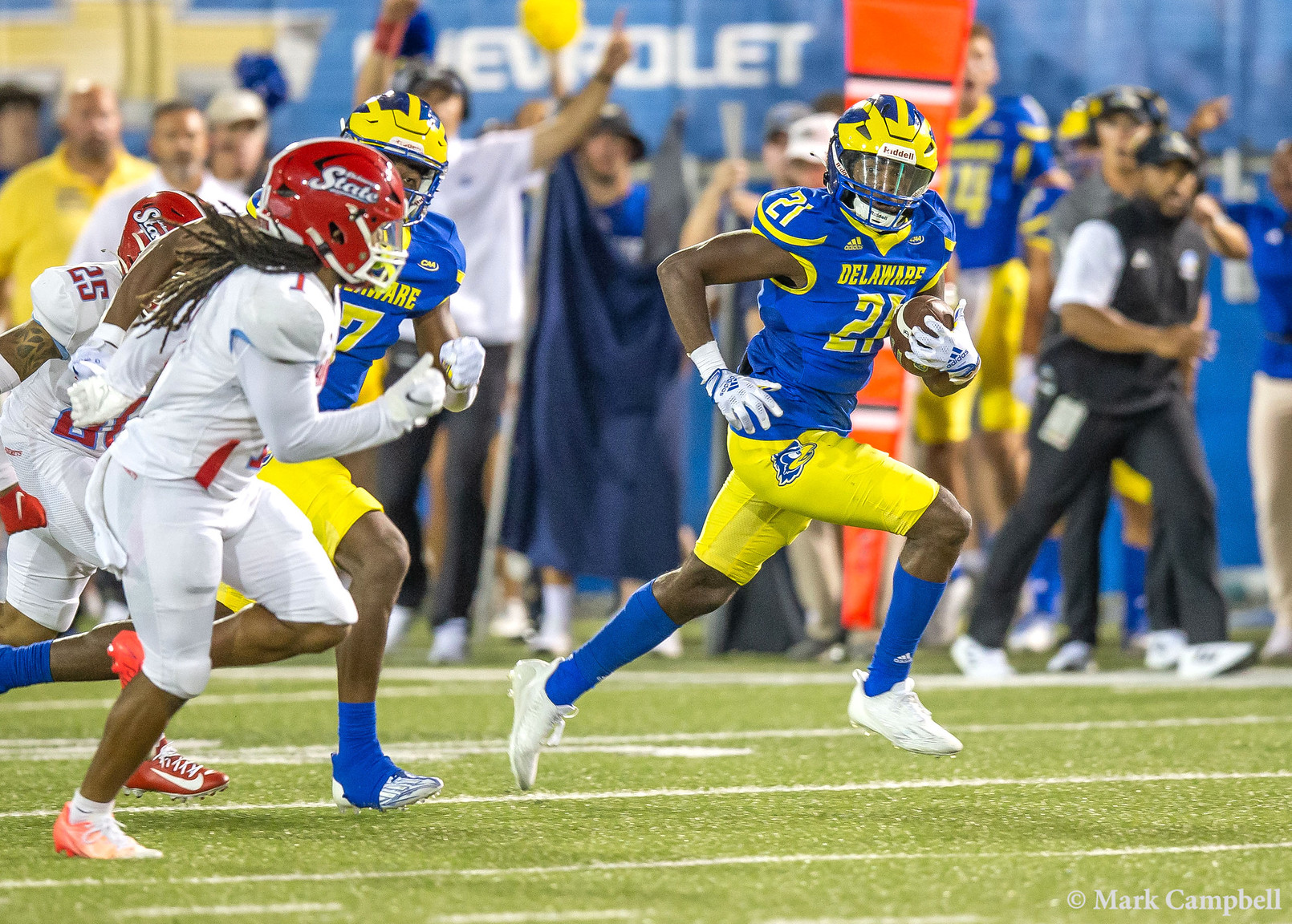 Club Update – 9/12/2022
BHTC MVP's for the Delaware State game:
Offense MVP – Marcus Yarns #21 – Running Back
Defensive MVP – Kedrick Whitehead #1 – Defensive Back
Special Teams MVP – Trey Austin #28 – Defensive Back
Next Club Lunch – Thursday September 15th in the Bob Carpenter Club. Lunch at 11:15, Program at Noon.
Defensive Coordinator, Manny Rojas and from the 2003 National Championship team, G.J. Crescione.
Please register and pay in advance: www.bluehentdclub.com
Report on our 9/9 meeting to follow!