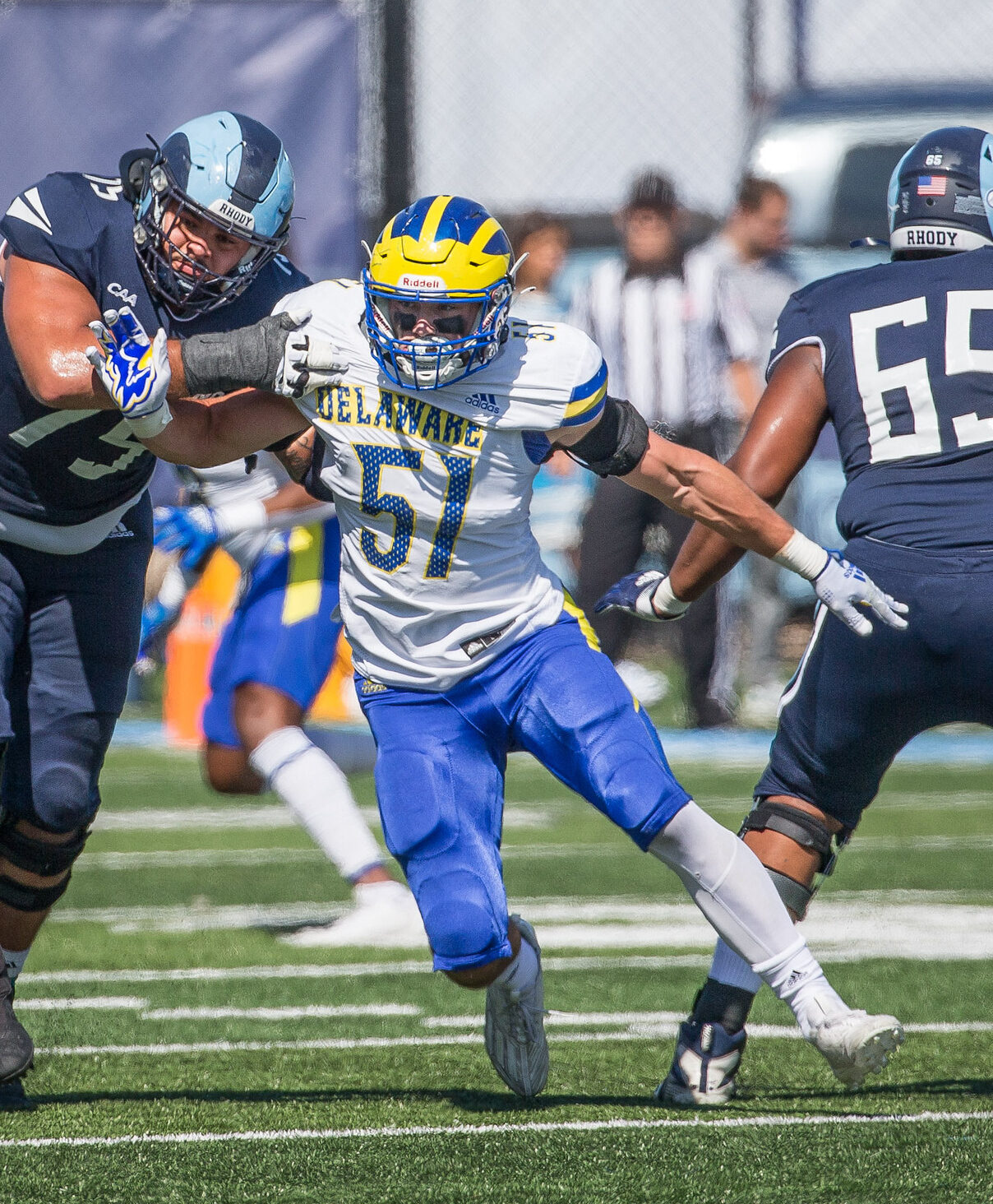 Hens Roll Over Rams – Next BHTC Meeting – Friday 9/23
The Offense that Coach Carty told us about, was on full display vs. Rhode Island in a game that was already decided before halftime.
Be sure to attend our meeting this Friday. We hope to again have the BHTC MVP's of the game in attendance.
Offense – Nolan Henderson #2 QB
Defense – Drew Nickles #51 LB
Special Teams- Liam Trainer #11 LB
Our speakers this week are:
Coach Art Link, Special Teams and Safeties
Ralph D'Angelo, Passionate Blue Hen alumnus and record setting linebacker.
Doors open at 11:00, food served at 11:15, program at noon. Members $25, Guests $30
Please pre-register at: https://securepayment.link/bluehentdclub/weekly-luncheon-reservation/
Check out the report of last week's meeting in the prior blog post. GO HENS!