Interest has been high enough we are now running a BHTC bus trip to the Pittsburgh game. Like all of our overnight trips this year, the final price will lower as more Blue Hen fans sign up for the trip.
Current BHTC Member Price is $249 p/p, double occupancy.
Non-members add $10 p/p.
The fan free time in Pittsburgh offers a lot to do, including the Toby Keith concert or the Pirates vs Reds game, both on Friday night. This is a confirmed trip; sign-up cutoff for this trip is Sunday, August 18, 2019. Contact us through the website to purchase your seats.
Friday, September 27, 2019
7:00 am – Depart Newark
8:15 am – Additional Pickup: Exton, PA
12:45 pm – Arrive Pittsburgh
Free to Explore Pittsburgh, attend the Toby Keith Concert
or the Pirates vs Reds baseball game.
Saturday, September 28, 2019
No BHTC Pregame Tailgate
12:30 pm – (expected) Kickoff time for Delaware vs Pittsburgh
5:30 pm – (expected) Cracker Barrel, New Stanton PA dinner stop (not included in price)
10:00 pm – (expected) Exton, PA drop-off
11:30 pm – (expected) Newark, DE return
Hotel: Residence Inn – North Shore
574 W General Robinson St, Pittsburgh, PA 15212
Friday night (double occupancy) included in bus trip price – Free Breakfast
Friday Night – 7pm – Toby Keith Concert – Highmark Stadium
Toby Keith Tickets
Toby Keith Stub Hub Tickets
Estimated Uber & Lyft cost each way – $8-$10
Friday Night – 7pm – Pirates vs Reds – PNC Park
Pirates Tickets
Pirates Stub Hub Tickets
PNC Park is across street from the hotel

Thanks to fan demand, the BHTC has added a bus tip to the Fightin' Blue Hens game at Elon on Saturday, October 12th.
Departs Newark, DE on Friday, October 11th at approx. 7:30 am.
Individual time on Friday afternoon / evening to explore downtown Durham's sights and dining, stroll the campus of Duke University or even golf that day.
The road show of the Broadway show Aladdin is at the Durham Theater on Friday night as well.
Included in the price of the trip are bus charter, Friday night hotel (double occupancy)
a bus-side tailgate and a catered meal for the return trip.
Arrive back in Newark, DE late on Saturday night.
All BHTC overnight bus trips are priced by the number of riders taking that particular trip.
Contact us here for more details and pricing.
Go Hens !!!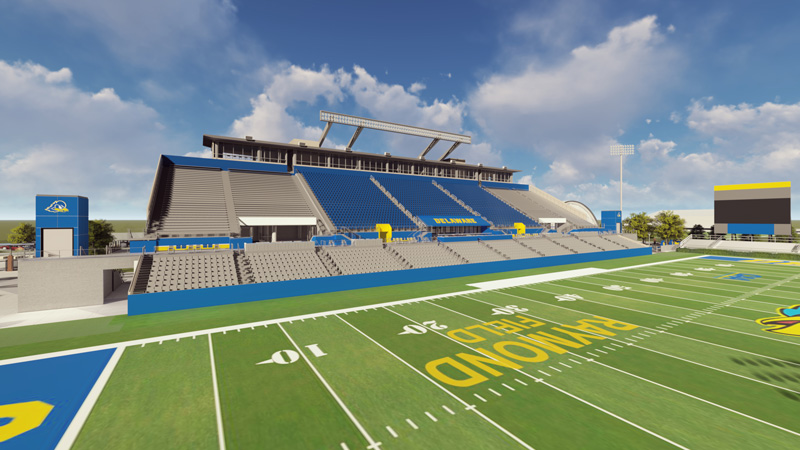 The board and club members made a decision in 2017 to contribute $50,000 to the new Whitney Athletic Center, and the long delayed renovations to Delaware Stadium. The goal of the project is to provide the best possible experience for our student athletes.
The Club can now report that 70% of the commitment has already been met, and the funds are in place to complete the pledge two years early.
The club thanks the leadership of UD in bringing this project to fruition.
Go Hens!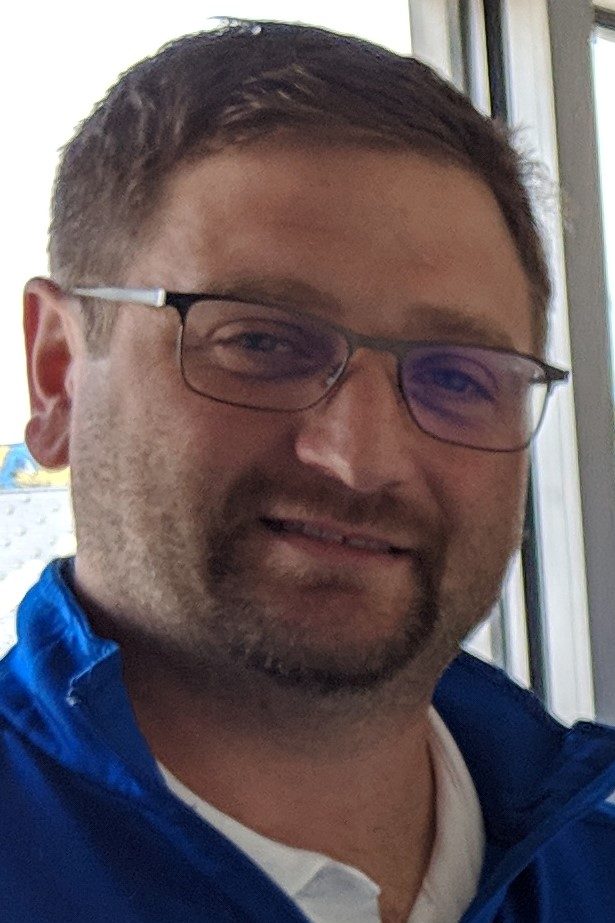 The meeting in the Bob Carpenter Club was well attended by membership, and included the introduction of our new assistant coaches. Pictured, from the left, are Jared Ambrose, Offensive Coordinator and QB Coach, David Legg OLB and Special Teams, Holman Copeland, Asst. Coach Corner backs, Head Coach Danny Rocco, and Bill Cubit, Asst. Head Coach/Running Backs.
As Coach Rocco stated, all new assistants have either prior coaching experience at UD, and/or extensive in the CAA. Coach Rocco described in detail the successful Spring Camp, named the players that are impressing the coach staff, and particularly noted that the QB position in in good hands with Pat Kehoe, Nolan Henderson and Anthony Paletti.
The Club's next activity will be  the annual Preseason Tailgate on August 17th. The next Club Luncheon  in the BCC will be Wednesday, August 28, prior to the season opener vs. Delaware State University.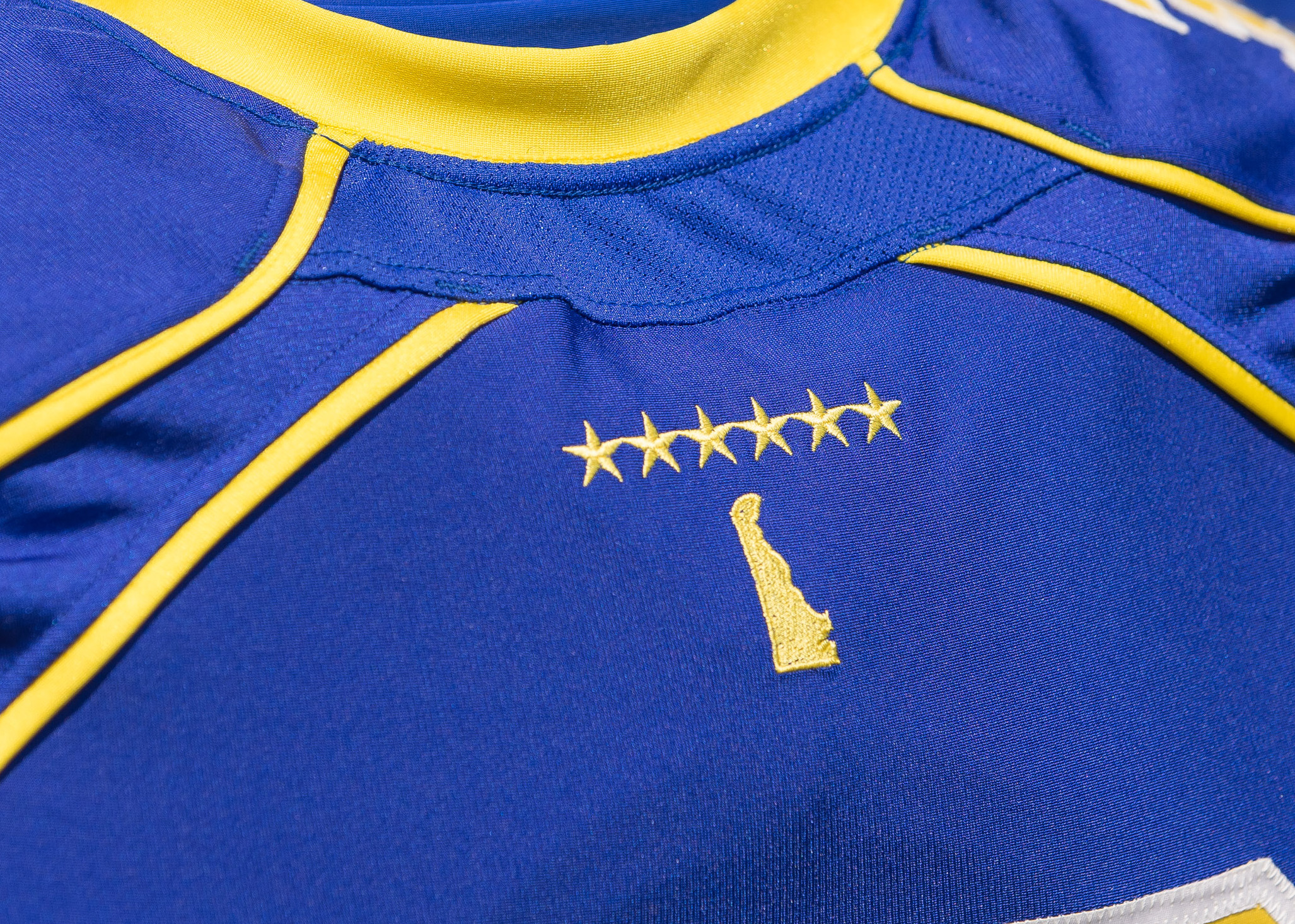 If you have a photo or something you want to share with the club, email it to BHTDC1001@gmail.com
or BlueHen TouchdownClub on FaceBook.