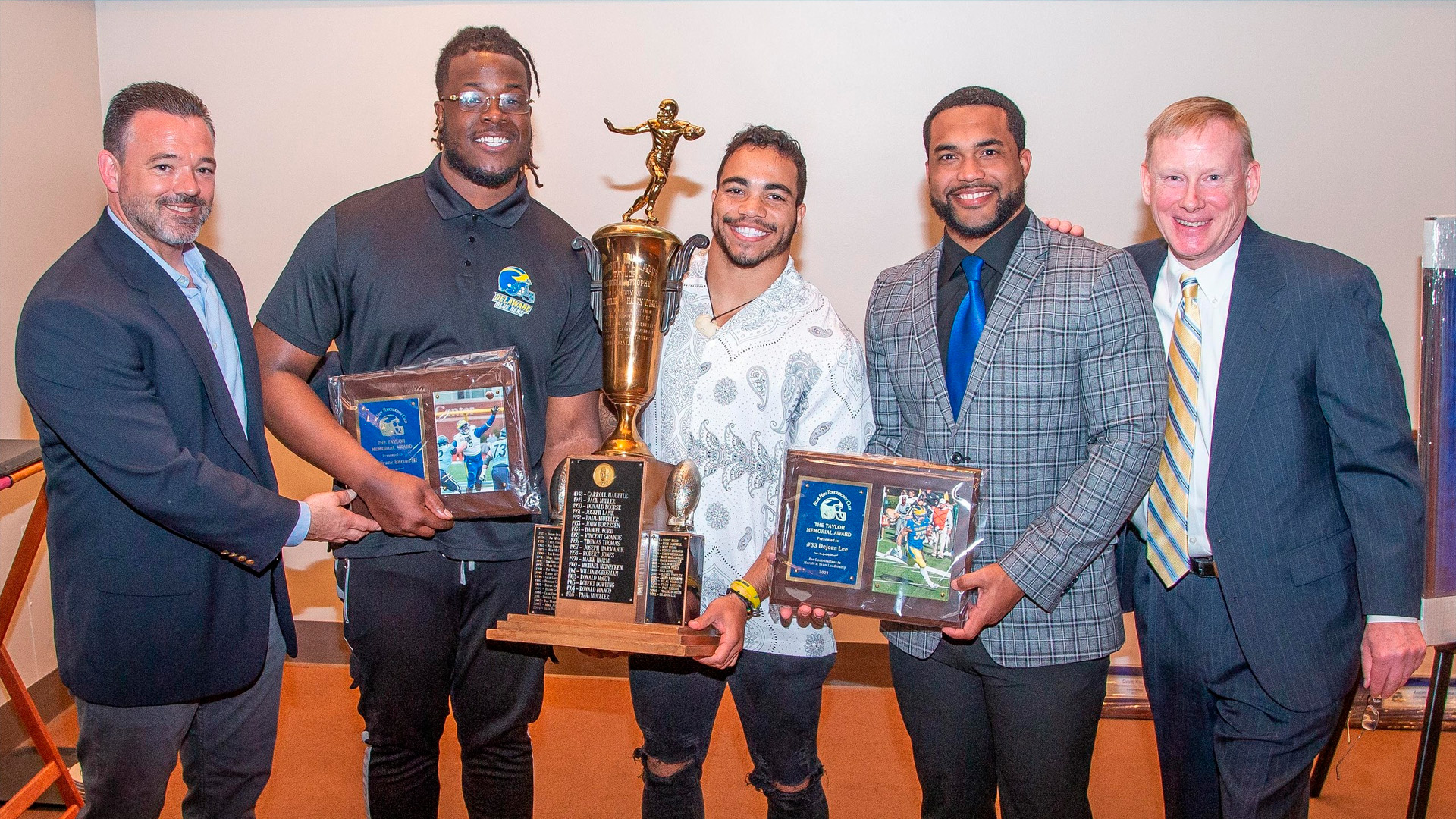 2022 Senior Awards Banquet
3/29/2022
After a one year delay due to COVID disruptions, the Club was able to hold the Senior Aards Banquet this year. Pictured here, are the Taylor Memorial Award winners. Standing with Strength & Conditioning Coach, Chris Stewart, are Frank Burton III, DL, Dejoun Lee, RB, and Coach Andrew Pierce. Presenting the award is Chip Taylor.
The Club membership was pleased to have new Head Coach, Ryan Carty, and his entire staff in attendance.
Our other award winners can be found in the "About" tab HERE.
If you have questions or suggestions, please use the "Contact" tab HERE.
And of course, to renew your 2022 dues, become a new member, or sign up for bus trips, please use our online payments page under "Join the Club" HERE. Thank you!