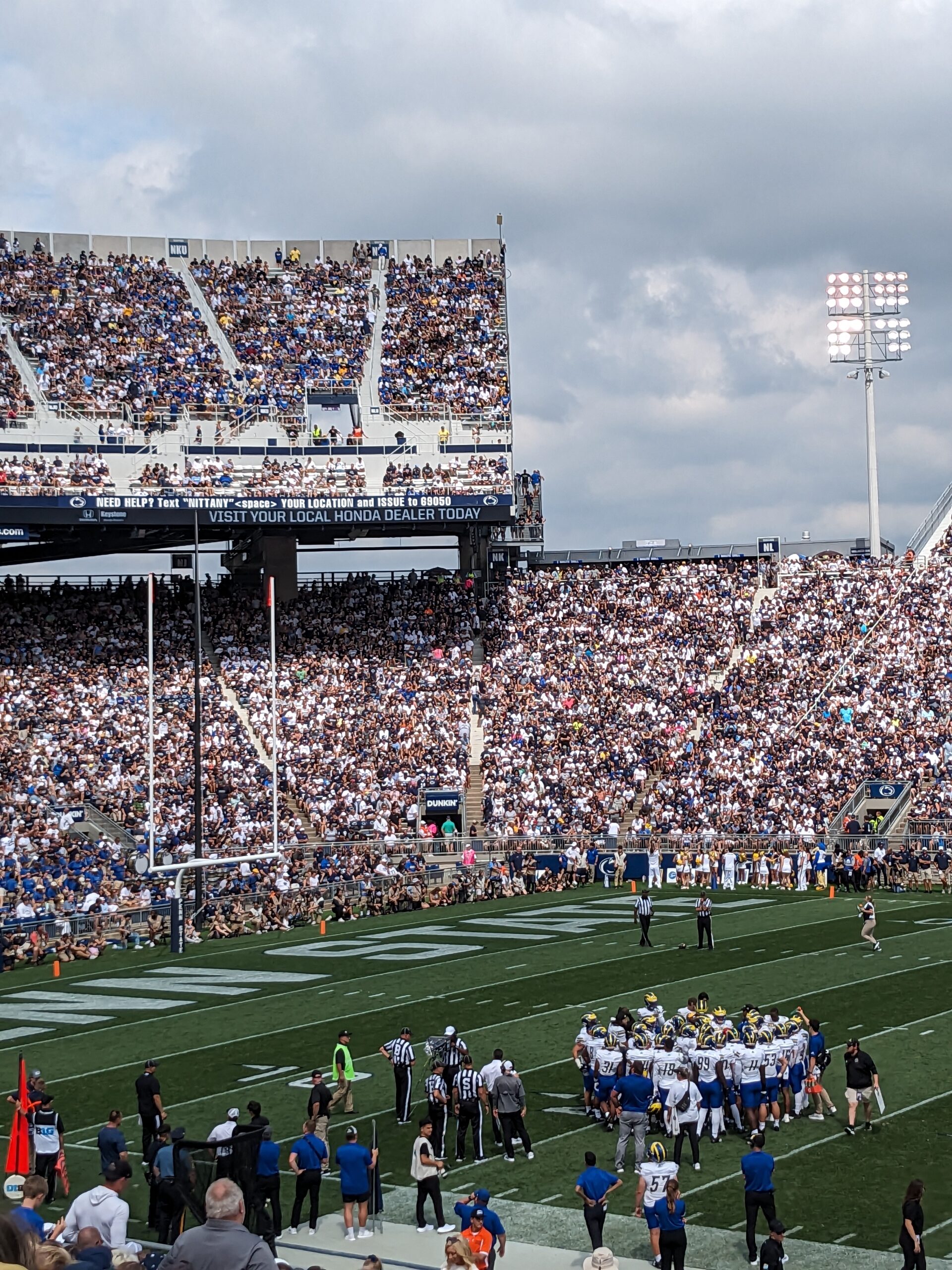 BHTC Meeting Notes for Penn State Week
As we look forward to our first home game of the season on 9-16-
23, let's quickly look back at the speakers from our last lunch.
Dan Watson
Deputy AD, Sport Performance and Campus Recreation
Dan provided the attendees with a compelling talk about how
different parts of the Athletic Department work together to provide
the best possible experience for all student-athletes at the
University of Delaware.
As a former athletic trainer for the football team, Dan explained
how critical it is for all aspects of an athlete's care work together.
From nutrition and athletic training to medical care and strength
and conditioning, it is important that all groups are not pulling the
athletes in different directions. This cooperation even includes
analytics and psychology. Dan explained there are times when
the data from the Analytics team shows that an athlete may need
more work in real time and make suggestions to the coaches to
ensure he/she gets the additional work.
The Whitney Athletic Center allows the groups to accomplish
such synergy because they are all imbedded at the WAC.
Additionally, Dan commented on being anti-solo inviting
cooperation and research from other parts of the University. For
example, the newly patented mechanical hamstring device came
as a result of a University wide "Shark Tank" like contest. It
appears that Sports Performance is on the cutting edge!
Art Link
Special Teams Coordinator and Safeties Coach
Coach link talked about the task of replacing two excellent
safeties (Kedrick Whitehead and Noah Plack) and felt that the
team has replaced them with quality players. He mentioned KT
Seay, a freshman who enrolled last spring as well as returnees
Alex Villas, Christian Pierce, Tyler Davis, and Steven Rose, Jr.
In terms of Special Teams, linebackers coach Rocco Dimeco is
helping as he has had experience coaching Special Teams at
other universities. This help has allowed Coach Link to work
more with the safeties.
When asked about how players are chosen to play on special
teams, he pointed out three categories:
1. Some guys play special teams only. These include younger
players and players who have a knack for special teams
play. One of the latter category Link mentioned was Kaelin
Costello.
2. Back-up defensive backs.
3. Those players Coach Carty does not want participating on
Special Teams.