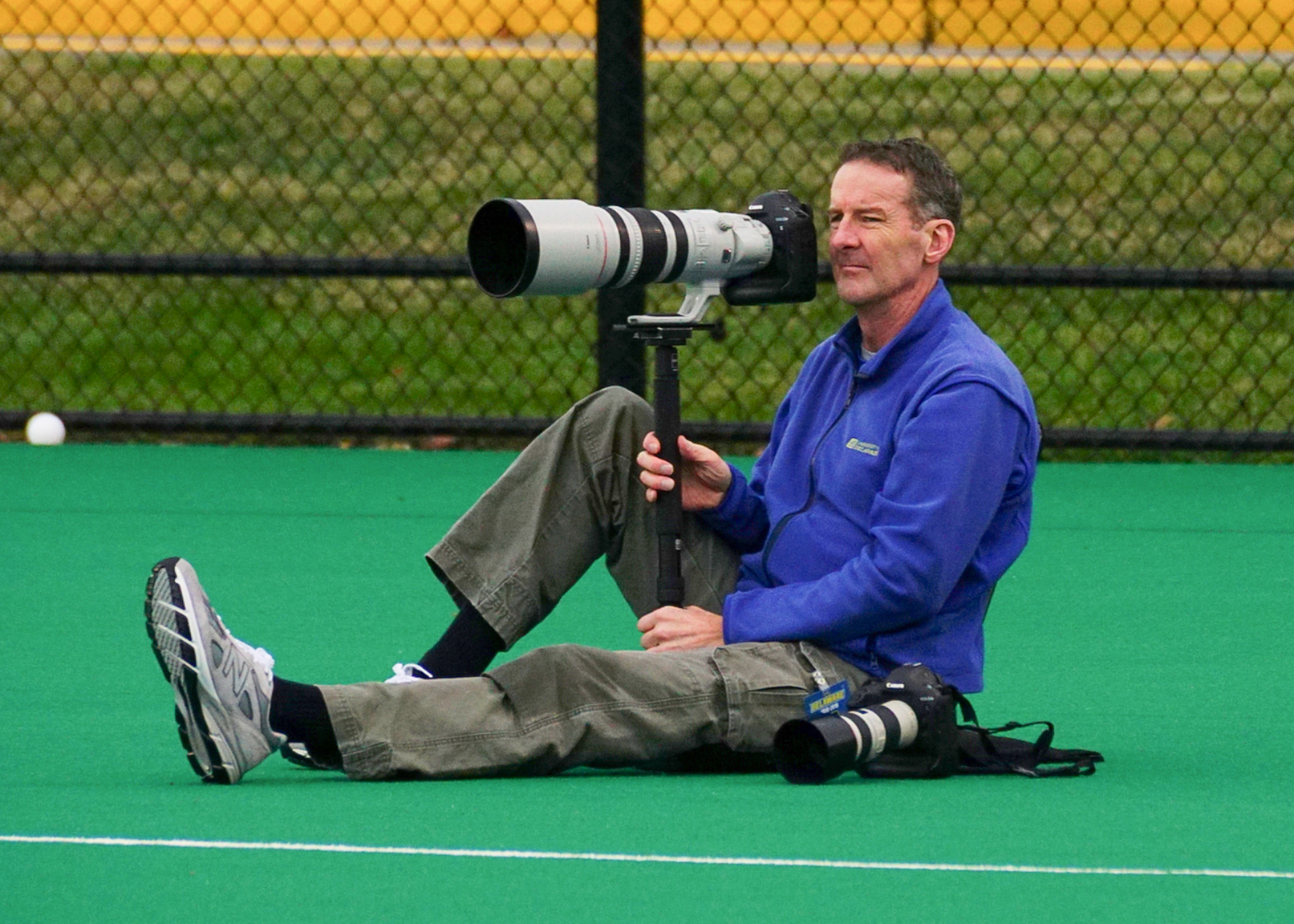 Meeting Report For 9/15/2023 – Next Up: UNH Wildcats!
Before we get out our rain gear in preparation for our next game
at The Tub, let's take a quick look back and see what our lunch
speakers said last week.
Rocco Demeco
Linebackers and Ass't Special Teams Coach
Hired by Coach Carty in January 2023, Coach Demeco comes
from LIU where he spent a year coaching the linebackers and
served as the Special Teams Coordinator. Prior to his time on
Long Island he coached for 4 years at Winona State (Minnesota)
in the same capacity.
He jumped at the opportunity to join Ryan Carty's staff because
football is important and matters at Delaware.
His biggest adjustment to the Manny Rojas led defense is that the
defensive backs are the primary communicators. The linebackers
do set the front 6-7 but, overall, there is a lot of signaling and
talking prior to the offensive snap. Demeco said the personalities
in the linebacker room make this job easier and commented on
the leadership of Dillon Trainer as well as the sterling play of
transfer Jackson Taylor.
Mark Campbell
Retired UD Photographer
Going down memory lane with Mark, a BHTC member, through
his photos was a blast! From old pics of Blue Hens past to the
present day, Mark took us on a journey of all things UD football.
It was fascinating to hear how he was able to get credentials to
take pictures of Ravens games when Joe Flacco played in
Baltimore and his delight (although the press has to stay neutral!)
when Elena Delle Donne held "court" for UD women's basketball.
He gave us a primer on sports photography detailing the three
essentials of a good pic, Face, Ball, Action. Additionally better
photographs involve an out of focus background and a low shot
angle.
Capturing human emotion in a picture is the best approach
including celebration and defeat in one picture as well as tears of
joy. Of course, timing and luck make a successful photograph
too.
See Mark's presentation at this lonk: https://www.henshots.com/Football/2023/BHTD-Club-Presentation-9-15-23/
Left: Coach Rocco Demeco Right: Mark Campbell

Report by: Mark Werrell