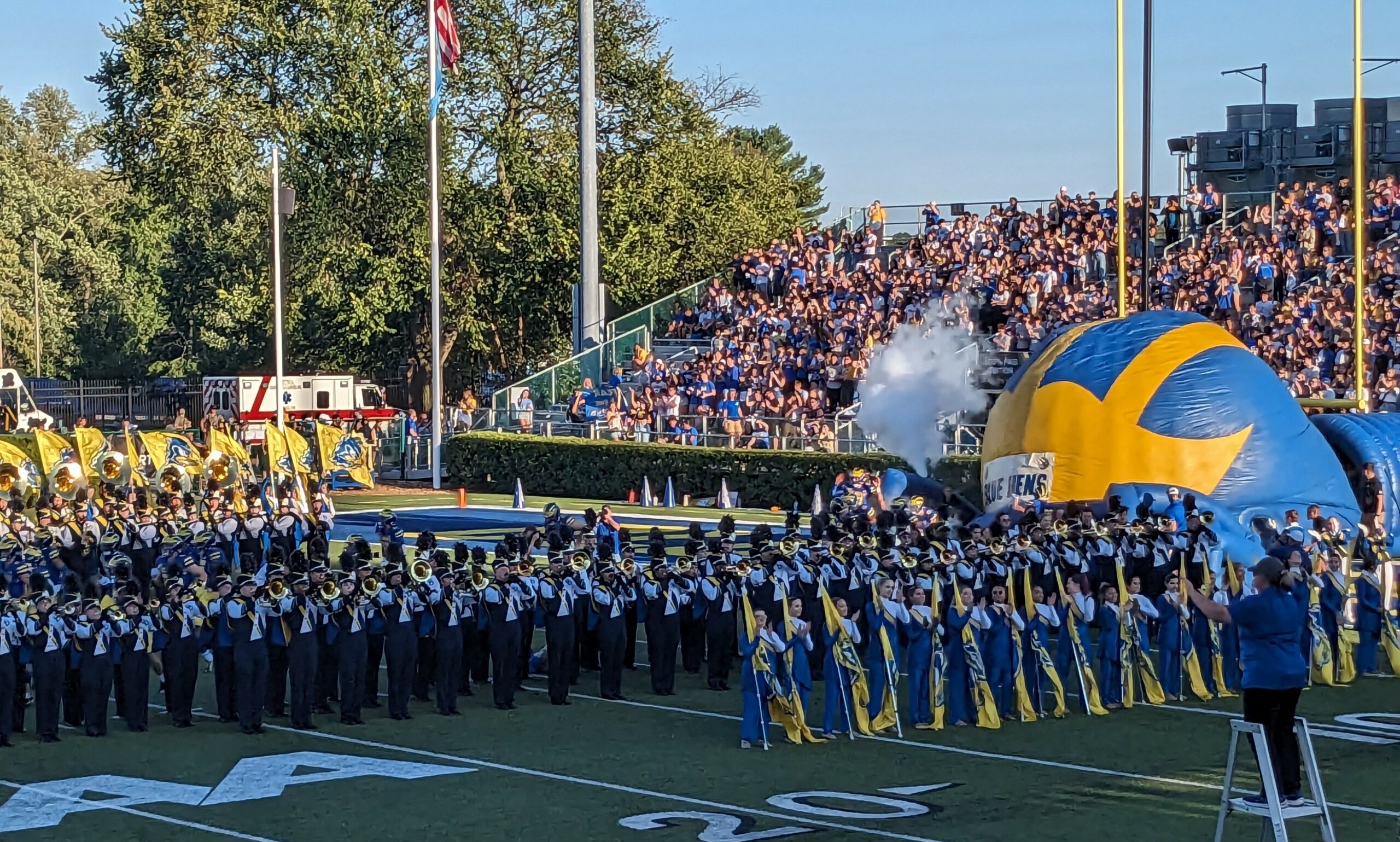 UNH Week – MVPs Announced + BHTC Meeting, Friday 9/22/2023
The Fighting Blue Hens took care of business vs. St. Francis, and now prepare for the most important game so far, the University of New Hampshire.
Come to the Club this week to hear from our multiple guests, and hopefully we can congratulate our Most Valuable Players, in person!
Details here:
Offensive MVP: #12 Kym Wimberly
Defensive MVP: #44 Dillon Trainer
Next Meeting; Friday, September 22, 2023 in the Bob Carpenter Club (Parking behind the BOB, between the soccer and softball fields).
Doors open at 11:00, Food served at 11:15, Program starts at Noon.
Coach to speak: Sean Goldrich, Assistant Coach / Quarterbacks
Guest Speakers:
Joe D'Antonio, CAA Commissioner
AND
Ralph D'Angelo, Outstanding Linebacker Under Head Coach Tubby Raymond
Register and pay for lunch at our secure payment site here: https://securepayment.link/bluehentdclub/weekly-luncheon-reservation/
GO HENS!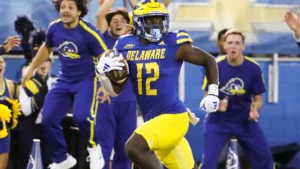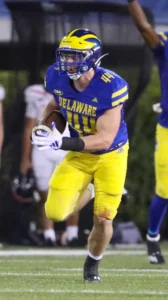 On Left: WR, Kym Wimberly, On Right: LB, Dillon Trainer,