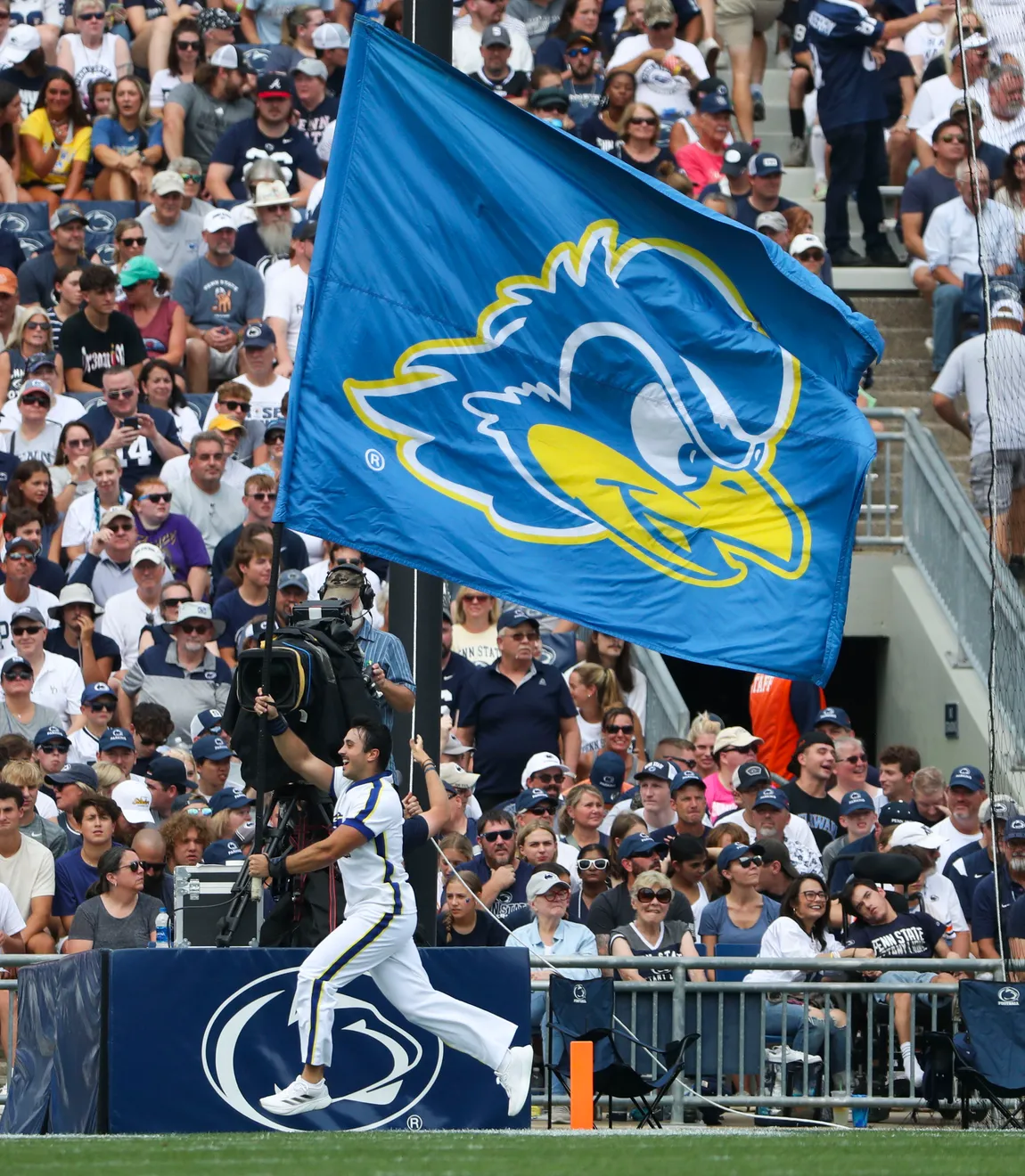 Upcoming Meeting – Friday September 15th
We meet again before the St. Francis University game. At last week's lunch, before the loss at Penn State, we heard from Special Teams and Safeties Coach, Art Link, and Associate A.D. for Sports Performance, Dan WAtson.
This week we will hear from Assistant Coach, Linebackers, Rocco DiMeco and outstanding UD Sports Photographer, Mark Campbell. We expect Mark to share his memories and some of his iconic photos. This should be a good one!
We meet in the Bob Carpenter Club. Doors open at 11:00 AM, Food served at 11:15, Program at Noon.
Register and pay for lunch here:
https://securepayment.link/bluehentdclub/weekly-luncheon-reservation/
Last week's Outstanding Performers:
#21 RB Marcus Yarns
#22 DB Nic Ware
#40 Punter, Ryan Kost
A few seats remain for the Towson bus trip on October 28th. Register and pay here:
https://securepayment.link/bluehentdclub/bus-trip-reservation-towson/