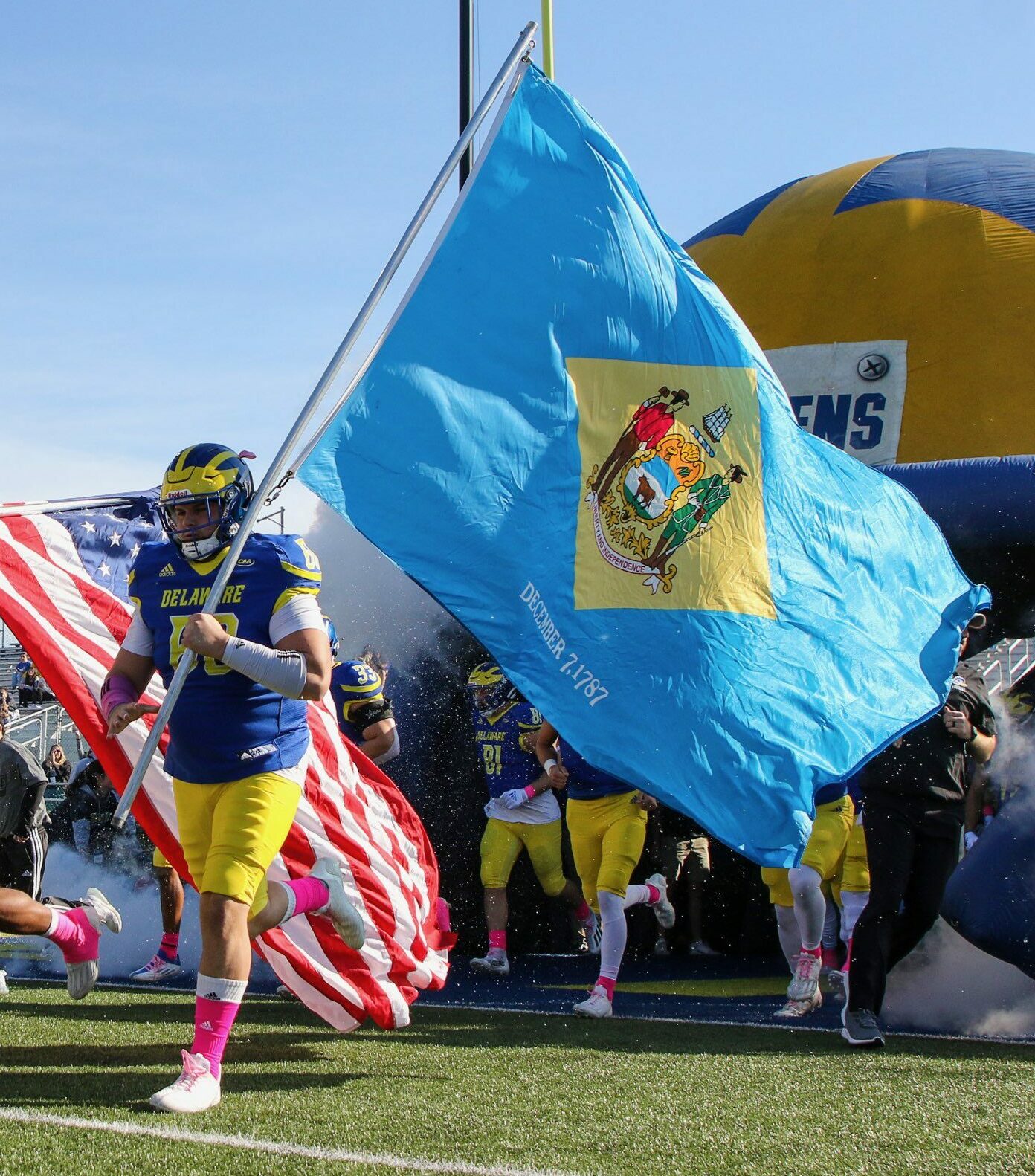 BHTC Meeting Report & Date of Senior Awards Banquet – 2/3/2023
Was there a better way to complete the Touchdown Club lunch
series in 2022 than to hear from two All-Americans – Andrew
Pierce and Scott Brunner?
As the running backs coach on Ryan Carty's staff, Coach Pierce
gave us some insight as to how the four backs (Cumby, Yarns,
Sprouls, Watson) are utilized. He looks to use a back who will
dominate in specific situations. The choice of back is also
dependent on the flow of the game. Unless Coach Carty desires
a specific back for a certain play, A.P. decides which back will
play when.
With the anticipated loss of our big back, Kory Sprouls, due to no
more eligibility, Coach Pierce mentioned both Jo'Nathan Silver,
who was red shirted this year as a freshman, and an incoming
back from New Jersey who he could not name due to recruiting
regulations who he hopes will fill that void. According to recruiting
sources that back is Saeed St. Fleur from Bergen Catholic High
School.
His most memorable moment as a Hen was when the team was
in victory formation in the playoff semifinals knowing they were
going to Frisco, Texas to play for the championship.
Scott Brunner the starting QB on the 1979 national championship
team has moved back to Delaware and spoke to the club for
about a half an hour. One club member remarked that he could
have listened to Scott for several hours. Many of us agree!
In a wide-ranging talk, Brunner explained that he came from a
football background (his Dad coached at Villanova and Temple)
but he chose Delaware over Navy and several Ivy League
schools.
As Jeff Komlo emerged as the QB starter for the Hens, Tubby
Raymond, who according to Scott had an obsession with tall
lanky receivers, asked Brunner to switch his position to receiver.
Brunner politely declined.
One of his favorite Tubby stories centered around Scott changing
a called play from the sideline in the huddle. Amidst widened
eyes from his teammates in the huddle, Brunner ran his play.
Upon returning to the sideline he heard Tubby call for Rick Scully
to warm up. A nervous Scully played a short series before
Brunner returned to the field.
On a 3rd down and 13. the play from the sideline came in using the
incorrect formation. Scott debated whether or not to change
the formation but ran the play as called resulting in a loss of
yardage. Scott then went over to Tubby and told him to "stay out
of my g**d*** huddle from now on!"
In terms of today's game, Brunner stated that there really isn't
anything new in football just techniques that are re-used in
different ways. One example, when mentoring and training QBs
for the pros he teaches them Wing-T footwork. Most college QBs
do not play under center and that changes in professional football.
But mastering the Wing-T footwork will get them ready for any
offense playing under the center.
We'll need to invite Scott back so we can hear more!

Photos and write up, courtesy Mark Werrell